The Sommelier Challenge International Wine Competition 2012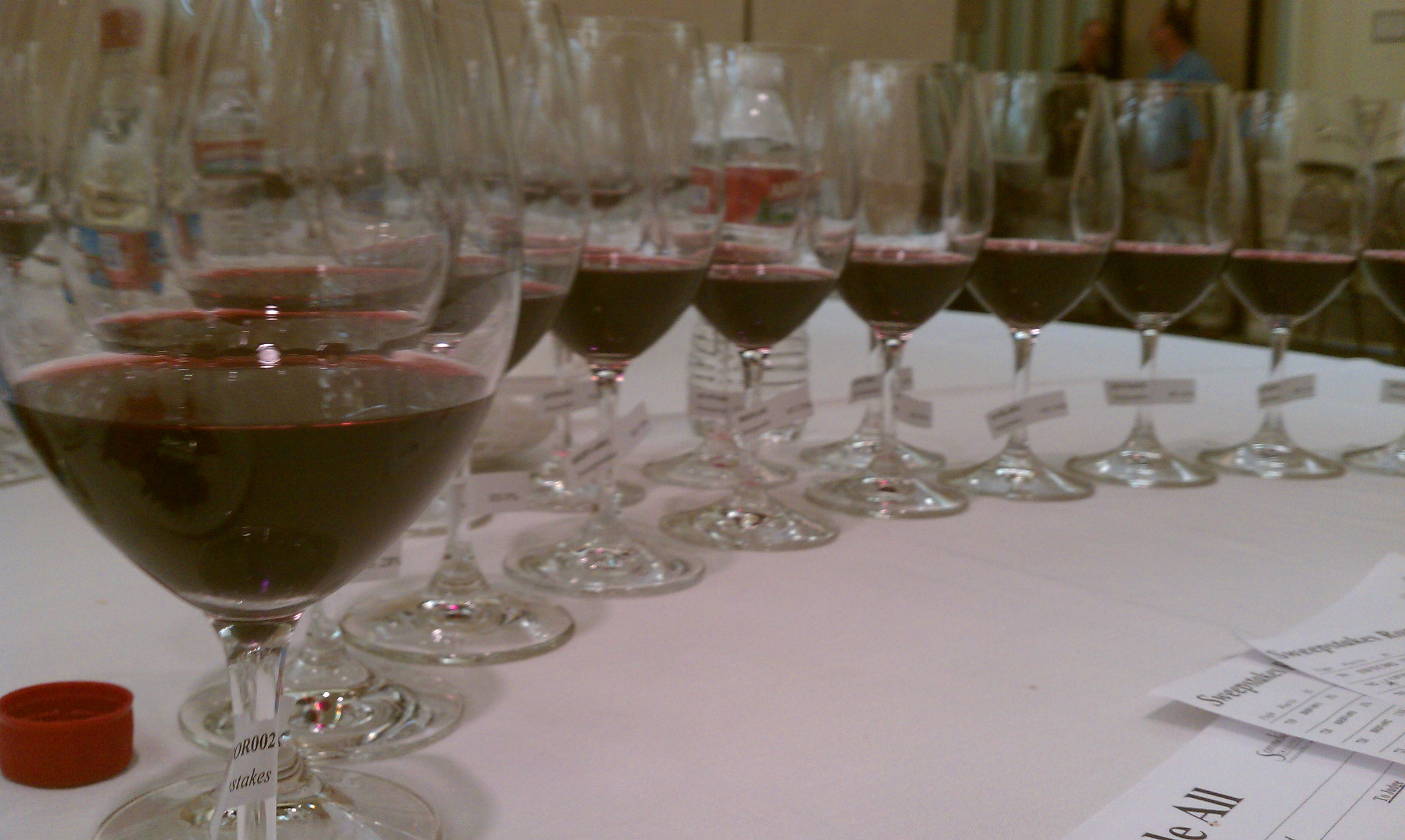 The Sommelier Challenge International Wine Competition was held on Saturday and Sunday September 15th & 16th in San Diego.  The organizer, Robert Whitley, invited 13 sommeliers from San Diego and other parts of the US to judge 800 wine entries.
I was honored to be chosen as one of the judges at the 4th annual Sommelier Challenge.  San Diego represented with some great talent.  Brian Donegan (Market Del Mar), Michael Farrell (La Costa Resort and Spa), Tami Wong (Third Corner Encinitas), Chuy Galvan (SIP Del Mar), Mark Valin (the Bridges Country Club), Lisa Redwine (the Shores & Marine Room) and Megan Yelenoski (Vela) were there taking their palates to where no palates have gone before.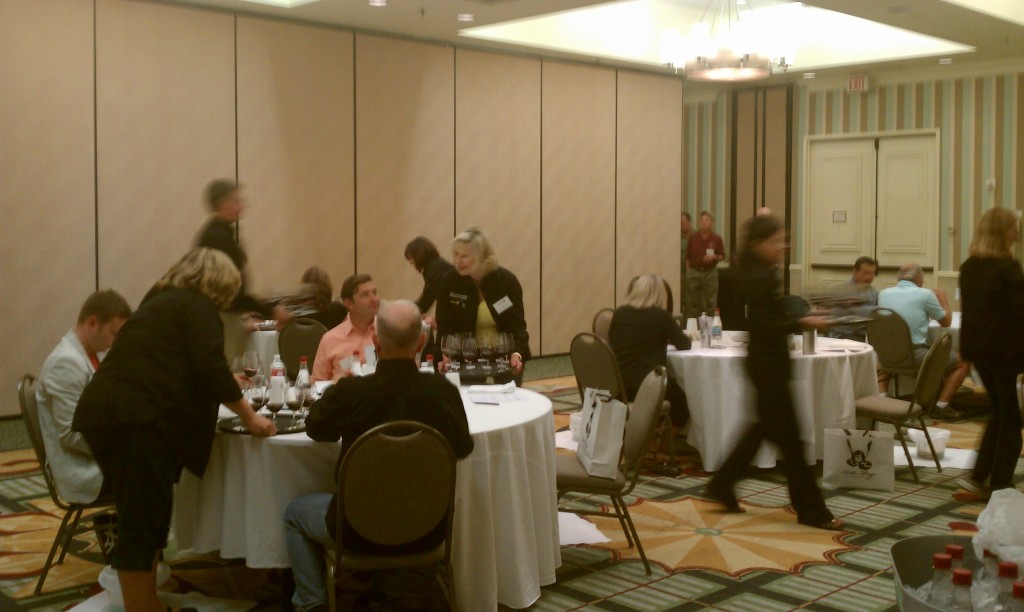 Master Sommelier, Jesse Becker spent a hot weekend away from San Francisco with San Diego's sommeliers.  Will Costello returned home from his recent promotion of wine director for the Mandarin Oriental Hotel in Las Vegas to judge alongside his hometown colleagues.    From Los Angeles, George Skorka graced us with his humor.  Finally, all the way from New York's Per Se, Andre Mack (Mouton Noir) and Anani Lawson showed up with their prowess and style to give their assessment of the wines.  The thirteen sommeliers put their noses in their glass, stained their teeth and after hours of deliberation selected the best of the best.
The 13 sommeliers judged eight hundred wines according to their proper categories of grape variety and price range.  Teams of two to three judges evaluated individual categories.  Together, the judges gave out the awards of Silver, Gold and Platinum.  The wines which received Platinum awards went on to the sweepstakes round on Sunday.  Throughout the judging, I thought I was being generous.  I was even trying to convince my co-judge, Tami Wong to give out more awards.  I later learned that Anani Lawson and myself only awarded two wines the platinum award.  I guess I wasn't as generous as I thought, no hard feelings wineries.
On Sunday we judged the Platinum award winners to decide who would take home the coveted, Best of Show Award.  We selected the top wines within their group by a show of hands.  The best Sparkling, White, Red and Sweet wines went head to head for Best of Show.
Every competition has its share of surprises.  This year, the surprise was that in a group of elites who are always looking for the more eclectic wines, a Chardonnay won the best white.  The award for best white went to a California Chardonnay, Darcie Kent DeMayo Vineyard and from of all places, LIVERMORE!  It beat out an Australian Riesling, Assyrtiko, a Torrontes blend from Argentina and several other Chardonnays.  In fact Darcy Kent sent another white into the sweepstakes round, a Sauvignon Blanc from Monterey's Rava Blackjack Vineyard.
Red wines were grouped according to varietal and price point.  Bracey Vineyards took home two Platinum awards. One for Bordeaux blend and the other in the Cabernet Sauvignon category.  Bracey was the best of Show at the Mainly Meritage Competition in July, 2012.  But this time it lost to Navarro Correas Structura Ultra Limited Release Mendoza Argentina, which took best Bordeaux blend.  In the Cabernet category Bracey lost to the 2008 Black Stallion Winery from Napa valley.  Black Stallion Winery received the Best of Show Red.  Black Stallion is one of the newest wineries in the valley and owned by the Indelicato Family.  Welcome to the Sommelier Challenge Black Stallion, congratulations!
There were two wines I would like to mention.  I really enjoyed the Gavalas Winery Assyrtiko from the island of Santorini in Greece.  Another notable mention was Jeff Gordon Cellars which won two platinum awards and the awards of Best Pinot Noir (Sonoma Coast) and Best Merlot (Napa).  I also thought the Sangiovese from Shoestring Cellars Di Vino Reserva Tuscan-Style Sangiovese from Santa Ynez Valley showed extremely well.  I can definitely say it is one of the better new world Sangiovese I have tasted.
The competition at the Sommelier Challenge International Wine Competition was fierce.  In the end, the wine that won Best of show was…Drum roll please…….Charles Heidsieck Blanc de Millionaires '95.  The Charles Heidieck was no surprise, this Champagne had to win.  The wine was a class above the rest.  I remember tasting along side two other Platinum winning sparkling wines, and it just had so much more pow! Congratulations!
To see a list of all the winners click here.