The Corkage fee: Two Sides of the Cork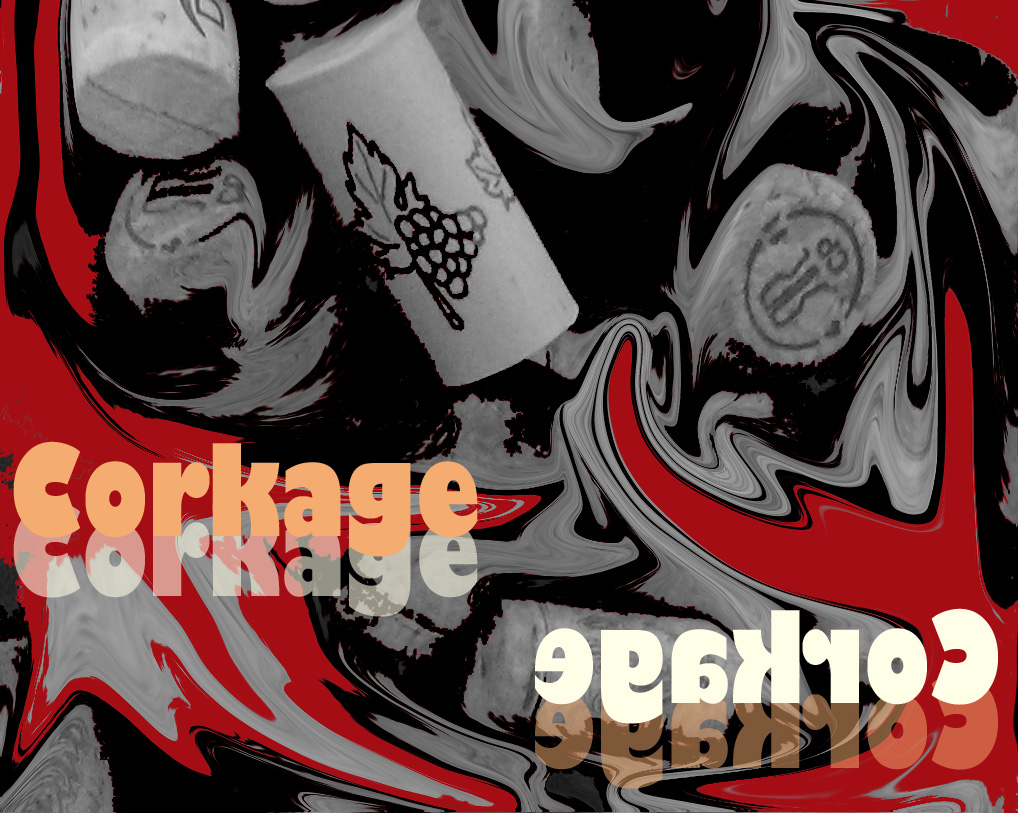 The corkage fee is a an ongoing battle between patrons and the restaurateur.  Like everything in life there are two sides to every discussion.  While working in the restaurant business I have learned to live in the grey areas.  Although black and white is so much easier to live by, life just doesn't allow for that.  The corkage fee discussion is one that I would like to jump into and give my "grey" point of view and hopefully give a compromise between the patron and the restaurateur.
Why does the patron bring his own wine into the restaurant?
 He wants to save money and not pay the mark up restaurants charge on the wine list.  It is difficult to walk into a restaurant and see the same wine that offered at your local wine shop for two to three times more.  Why not bring in your own wine, pay the $20 corkage and still save $10-$20?  I guess that only makes sense.
The restaurant's wine list is pathetic and doesn't offer wines that are suitable to drink.  The most unfortunate part of this is that it is so true.  I enjoy wine and I enjoy eating out.  But if a restaurant only has a Central Coast Chardonnay and a Pinot Noir from California and their eclectic wine section reads: as Zinfandel and Bordeaux Superior, I need to bring my wine.  One cannot blame the patron, the restaurant is not doing their job, and should put more focus on their list if they want guests to buy wine from them.
The patron has a very special wine they have saved since their birth year.  They have chosen this restaurant to open and celebrate their 25th anniversary.  As a restaurateur I should feel honored that they have chosen this restaurant to open such a special bottle.  All said and done, enjoy that special bottle, have a great meal but pay the corkage fee.
 Why does the restaurateur oppose to guests bringing in their own wine?
The restaurateur can read a cheap skate from far away.  It is infuriating for any true professional to see someone come into their line of business and take advantage of their hard work only to save a buck.  I'd hate to work at the Nordstrom's shoe department seeing all these shoes being returned because the patron decided to wear them out for one night to dine at a restaurant where they brought their own wine from Vons.  Too bad Von's doesn't take back empty bottles of wine just because the sticker price is still on the bottle.  What I am getting at is that in some restaurants the wine list took a long time to create.  It was specially designed to go with chef's cuisine, the restaurant's concept and they spent hours training the staff.  Then we see a bottle of Turning Leaf on a table.  It is a slap in the face of those that work so hard in creating a successful list.
Professional restaurants put lists together so that they have something for everybody.  It is upsetting to see a guest walk in with several bottles of wine and half of them are on the list.  Obviously the guest did not do his homework and check the wine list.
Sometimes guests bring in wines purchased from the winery, and they do not realize that after the corkage fee they are probably paying more.  The guest buys the wine at the winery for $20, the restaurant buys it for $12 and charges $36.  When the guest pays the $20 corkage fee, they are paying $40.  What many people don't realize is that going to the winery does not mean they are getting the wines at wholesale.  In fact, they are paying sometime 10-15% above retail.  If you are going to bring your own wine, see if the restaurant carries it first.
The corkage dilemma.
Some guests are reluctant to pay the corkage fee…well shame on you!  That's like telling the hotel you want a discount on the room rate because you brought your own towels.  The hotel still has to offer towels to other guests and your room rate is based on what it takes for the hotel to run.  Whether you use your own towels or not, the rates pay for everyone's towels.  In the restaurant, the owners still need to pay employees to wash your glasses and serve you.  Whether you are drinking your own wine or not, you pay so that the restaurant can stay in business and give service to everyone.  If the restaurant kept a BYOW policy without corkage and everyone brought their own wine, that restaurant would lose a huge chunk of profit.  A functioning restaurant is normally at a 10% profit.  Some of the more well run establishments are reaching 15-20% profits.  A lose in wine revenue would ultimately result in the closing of the restaurant, increase in food prices or a decrease in labor which in turn affects service.  The corkage fee is not in place so that the restaurant can gauge the guest, it is a way to make up for lost sales.  Like in any business, sales is what keeps them afloat.  Loose those sales and there is no business.  If you are bringing your own wine to the restaurant, pay the fee!  It is the right the right thing to do.
Some people believe that if you taste the server on your wine they should waive the fee.  That is just ridiculous!  Servers are busy, they have more than your table to tend to.  Imagine if you were another table that wants to put an order in and you're in somewhat of a hurry.  You look over at your server who is at another table tasting wine.  Obviously there is pressure on the server to engage the table on what an amazing wine they have.  He has to shower them with adjectives so that they feel as though the bottle is super special.  All the time you are turning red because you cannot get the server's attention.  Sorry, but half the time the server doesn't want to taste the wine that you picked up at the winery and paid almost restaurant price.  He has to work and tend to many guests.  The little taste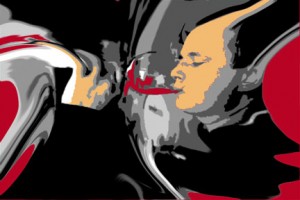 of your wine still does not pay for the busboy that clears your table nor the dishwashers that wash your glasses nor the breakage that will ultimately occur at some point when your glass is put into a drying rack.  Again, pay the fee!  Feel free to share your wine, but don't be discouraged if the sever declines the taste, he might be in recovery.
So when should the corkage fee be waived?  If I go to a restaurant and I am gong to bring my wine, I always start with a glass of something.  I might even order a bottle of white or Champagne to start.  I don't expect my corkage fee waived, but it sure would be a nice gesture.  If the patron is supporting the restaurant and supports the wine program, waive the fee.
So what is the corkage fee compromise?
Restaurateurs, improve your wine program.  Provide a wine list that is exciting and intriguing.  Be fair with your mark ups.
Patrons, pay the corkage fee.  You do not bring your own meat to the restaurant, so if you are bringing your own wine, pay the fee…it is a business not a public park for you to have a picnic.
Restaurateurs, be honored when guests brings in a special bottle, remember they could have gone anywhere, and they chose you.  That means a lot.
Patrons, think about what you are bringing in.  I don't now how many times servers and sommeliers have rolled their eyes when they see guests bring in a bottle of Justin Isosceles.  It really is not that rare, they make 30,000 cases! If you are going to bring in a wine, make it cool!
Restauranteurs, be generous.  If the guest is supporting your program and buying a bottle or some champagne for the table.  If they are celebrating a very special evening, waive the fee…make new friends.