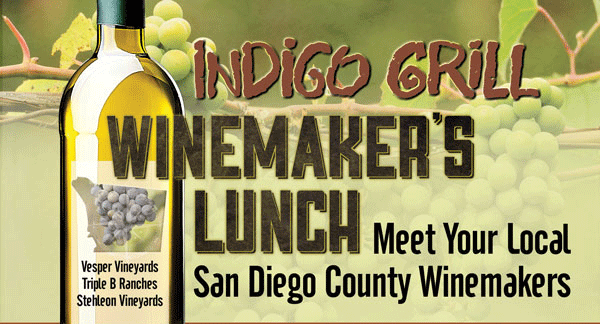 In the old world, wine is a family affair.  Wineries and vineyards are passed down through the generations from mothers and fathers to their children.  They grow up and pass it on to their children.  They adhere to old family traditions.  Many times the children have to wait years til they are let in on the family secrets.  In all actuality they may be doing the same thing that their neighbors are doing; but regardless, it is their "family secret".
We see family owned and operated vineyards and wineries in the new world, but the vast majority of them are owned by companies or other entrepreneurs looking for financial gains.  There are still a few new world  family gems out there.  We don't have to go far, look in our backyard we have a family who bleeds wine.  Meet the Broomells and the Stehleons.  Two farming families united by marriage.
Sounds like the beginning of a story tale.   I think of it as a modern Romeo and Juliet without the Shakespearean tragedy.  It is more like an after school family special.  This tale did not start "…long long ago, in a land far away…" It started less then 10 years ago, just down the street with two families.  The Broomells, who owned ranches in Calistoga and Valley Center and the Stehlys who are in agriculture management with a farm in Valley Center.
The grandparents, Gary and Sheila Broomell had three children, Debbie, Bruce and Don. Gary and Sheila owned a vast amount of land dedicated to ranches. When their children came of age, they too went into the family business.  Debbie had two sons, Chris and Mike Broomell.  Chris decided to go and study horticulture in Santa Barbara. He took interest in wine and spent some time working harvests in Santa Barbara and in Adelaide Australia with his uncle.  When he returned, he convinced his grandparents to go into the wine business.  After all, they were a farming family with plenty of land where they could plant grapes. Hence, the start of Triple B Ranches.  Bruce, Don and Debbie invested in the winery and today Debbie oversees the day-to-day activities.  Chris is the winemaker and his brother Mike helps in the cellar when not teaching at the local high school.
The Stehly family was also a farming family.  Al, the eldest son of seven, bought his father's land and helped manage other peoples avocado groves and orange groves.  His brothers Jerome and Nohl bought the rest of the property and run Stehly farms.  Al and his wife Lisa had a daughter named Alysha.  Alysha went to school at UC Davis where she studied viticulture. It just turned out that Chris and Alysha knew each other in high school.  One day they met at a Unified Wine Grower Convention. Their mutual interest in wine brought the two families together when they decided to marry. Both studied oenology and when they returned to San Diego convinced their parents to plant grapes.  Al already had some experience managing vineyards, after it was so different from growing other fruits.  While managing a Pinot Noir vineyard in Rancho Santa Fé, Chris convinced Al that they can make their own wine. A short time later, Chris began Vesper Vineyards with Pinot Noir being his first wine. Al and his wife Lisa decide to plant more vineyards on their property and began Stehleon Vineyards.  Stehleon produced their first vintage in 2010 with Alysha has the head winemaker.
Today Chris Broomell and Alysha Stehly share an urban winery and tasting room in Escondido where Chris produces Vesper vineyards, Alysha and Al produce Stehleon Vineyards.  The space is shared with several others such as J Brix and winemaker Duncan Williams.  The best part of the story is that Triple B Ranches, Vesper and Stehleon produce wines from grapes grown in each other's family's vineyards, and all of it is San Diego fruit.  There are many SD wineries, but the majority of them buy fruit from places like Sonoma and Santa Barbara.  These family wineries are keeping it real, growing their own fruit and producing wines homegrown in San Diego.   It is unfortunate that we do not see more wineries using local fruit, because growing conditions are excellent for many grape varieties.  Hopefully this family wine affair catches on and other wineries begin to focus on locally grown fruit.
Come and spend a Sunday lunch with Triple B Ranches, Vesper Vineyards and Stehleon at Indigo Grill.  We will be pairing Chef Deborah Scott's menu with local wines in an intimate setting.  Don't miss out on this unique opportunity to have a family wine affair.  Call 619-234-6802 to make reservations.