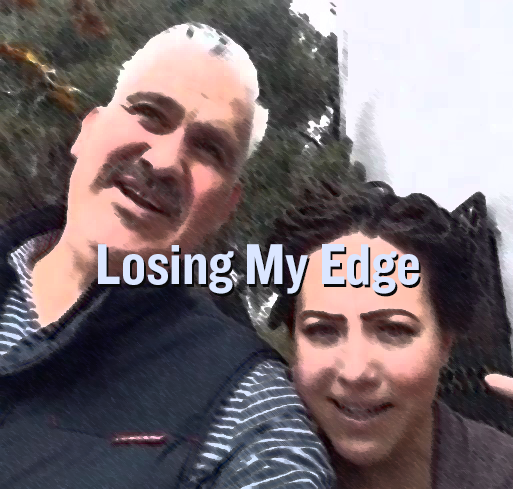 It's been almost 2 years since I have posted anything; shame on me. Between family, COVID, and work, I just have not had the capacity to post anything. Maybe it's because nowadays everything is on Instagram, Snapchat, and Tik Tok (notice I didn't say Facebook). I am just not cool enough. I don't have the right image to post, and I still can't figure out all the hashtags, emojis, filters, and stories. Man, I sound so Gen X! My teenagers assist me, but I can't be asking for help each time I want to post. It reminds me of one of my favorite songs by LCD Soundsystem, "Losing my edge video" or  "Losing My Edge Lyrics." There is always someone coming from behind with the newest, the most retro, and then the most exclusive. Well, it's like that in the beverage world too.
I guess this is why I decided to post again.  I am tired of it all. When I first started this blog, I did because I was so bored. I worked long hours doing the same thing from one day to the next, unable to use my creativity. In 2013 I created a new position where I would oversee beverage programs for about 18 restaurants. Since then, I have opened and closed many.  I think we are at 26 active restaurants now. It's kept on my toes with something new each day. Hence, I have not been able to post as much as I would have liked.
COVID put a strain on all of us. It is crazy to think that a whole year was lost. It hit me when I went to one of my restaurants to check in on the wines. I had to dump so much. Each wine I dumped brought back memories of why they had made the list. We had a pretty cool list.  Many of which were whites and roses. Although I love an aged white or rose, most did not hold up for the virus; they were intended to be drunk young. So sad :,(
(Look! An emoji! I think…)
As I went through the list opening bottles and checking to see if storage during COVID did them right, I came across some pleasant surprises. 2015 Dry Tokaji, still holding up. It had some nutty notes but still bright with acidity. A 2012 Terroir al Limit white Priorat was spotty. Some bottles were orange, but others were still fresh and vibrant. A 2009 Mario Bazan Napa Cabernet was fantastic. It brought me back to when I was promoting Mexican Winemakers in Napa.  The big surprise was a Baja wine from Rancho Mogorcito, 2012. The wine smelled a bit old and dusty, but it was full of fruit on the palate. I was super impressed.
Looking through the wine list and tasting these wines inspired me to write again. I have so much to say, but not much at all. I know that doesn't make sense. I am still trying to work through my thoughts. What I want to emphasize is I came across a lot of wines I had forgotten about. It was an entire year without curating, tasting, and developing lists. I focused on making cocktail kits, virtual seminars, and to-go options for an entire year. I did not taste, travel, or encounter new regions for over a year.  BooHoo, I know you're playing a small violin for me. That is not what I am getting at. Revisiting these wines brought me a familiar taste of something different. It has been quite a nostalgic experience.
I started to think about all the people that have come and gone. Losing my right hand at Island Prime and Coasterra, Ashley Phillips, was a bummer. Seeing managers, bartenders, servers, and line cooks disappear in a flash has been disheartening. Remembering the small vendors with incredible wines and no longer exist is saddening. Seeing new restaurants open with a creative and exciting list should have brought joy, but in reality, it makes me jealous.  Today young sommeliers get to start in a completely different world where information is at their fingertips. Wines are more accessible.  Travel is easier. The Guest is more informed, allowing recommendations and suggestions to be more welcomed. They no longer have to dissuade a Chardonnay drinker into a Viognier or Godello; Chardonnay drinkers hardly exist. The best hits have already been written, and all they had to do was download them.
Today I write a bittersweet post. I need to get it out. Hopefully, next time it can be more optimistic. But that may have to wait. I am dying to write one about our current situation with the labor market.
Comment below if you want to hear my thoughts.