The Evolution of the C-Level Wine List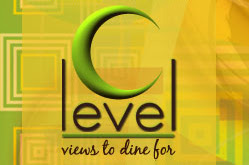 Island Prime and C-Level opened in August of 2005 on San Diego's Harbor Island.  When I first put the wine list together I had an abundant inventory of Napa Cabernets from the '97 vintage which were purchased a few years earlier specifically for this restaurant. The original concept was to have a California wine list.  That changed the moment I took over the program, I could not contain myself.  I had worked in San Francisco in French Restaurant and a Latin American restaurants before coming to  Island Prime & C-Level.  I knew that people were open to wines from around the world. With much skepticism, David and Deborah (owners of Island Prime and C-Level) gave me the okay to pursue a more eclectic list.
The restaurant is divided into two kitchens. Island Prime is the more formal indoor Steakhouse and C-Level is the casual bistro with a huge outside patio.  My intentions were to limit the list in C-Level, hoping that it would be more user-friendly and expand the list in Island Prime.  In the past 6 years, the C-Level list went through three major revisions. I started with a limited version of the Island Prime wine list. I then decided to introduce a list that focused only on wine flights.  This list  featured our 60 wines by glass in a flight format. It was very popular with our guests, but a nightmare for our bartenders. Although it was a novel and fun idea, the endless search for glassware was an ongoing issue for the bar staff. Today we have a more concise list. I kept a few of the more eclectic flights and only featured the wines by the glass. You will see that I tried to get a broad representation of the world of wine with the wines we serve by the glass.
Below are samples of the wine list as it has evolved. Where do I go next? Who knows. I am sure I'll come up with some thing, but for now I am very pleased with the current lay out.  Island Prime has a very different list, we went electronically and now offer IPads.
The 2005 C-Level list shows a large selection of bottles and wine by the glass.  Most are below the $100 mark.
I changed the 2007 C-Level list so that we only served the wines by the glass, but featured them in a wine flight format.
The most recent list combined the two. I only feature the wines by the glass. I kept a select number of wine flights and added half bottles. So far it has been very successful.