Wine Tasting Notes December 2011
My wine tasting notes for December 2011
December is a busy month at the restaurant.  It is a time of many holiday parties, so my regular tastings are very limited. Below is a quick review of my wine tasting notes for December 20
Paul Goerg Blanc de Blancs 1er Cru Vertus Champagne NV

Very much enjoyed. Melon, Apples very aromatic with a lime and lemon flavor. Small concentrated bubbles, minerals, high acidity and low dosage.
Retails $36
Mirror is a project of Jeff Smith from Hourglass and ex-NFL quarterback,  Rick Mirer. Yellow apple, grass and candied citrus.  Made with Muscatelle clone which gives a rich, fleshy roundness.  There is a little use of oak and the acidity is medium.
Retails $22
I more so enjoyed the Cab than the Sauvignon Blanc.  50% new French Oak.  Aromas of Black fruits, dust, Cassis and espresso. In the mouth is has a burst of red fruit, raspberries and chocolate.  Finishes with nuts and mild tannins.
Retails $65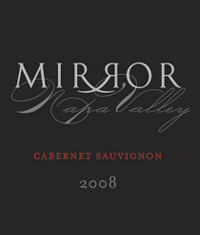 Jaquelyn "Cuvee Blanc" Sonoma Coast '09
Made at Chateau Boswell by Luc Morlet.  50% Semillon & 50% Sauvignon Blanc, whole cluster, native yeast and 35% New French oak. Aromas of Peach, citrus and ripe pink grapefruit.  Rich, petrol and honeyed texture. Acidity is low, but this wine is about texture and fruit and it is well-integrated.
Retail $36
Auteur Chardonnay "Hansel Vineyard" Sonoma Coast '09
Nuts, Floral notes, Bosc pear, honey, ripe green apple.  Tastes of fresh pineapple, lively acidity and finishes with minerality.
Retails $28
Pick up Sticks Hudson Wines Napa '09
An interesting red blend of Grenache, Syrah, Petite Sirah and Barbera co-fermented with Viognier. Aromas of funk, blue fruits and smoke. Fresh and juicy in the mouth with blackberries and finishes with a tart pomegranate flavor.
Retails $34
Made by Pam Starr of Spottswood and Crocker & Starr. 44% Cabernet Sauvignon the rest Merlot and Cabernet Franc. Bright and ripe aromas of red and black plum, tomato, earthy and spicy. Plush on the palate with flavors of cocoa, nutmeg, and other baking spices. A deliciously long finish.
Retails $34
Don Manuel Villafañe Torontes Mendoza Argentina '10
Subdued nose for a Torontes, apples aromas. Clean and crisp, high acidity, more than expected. Orange blossoms and green apples.
Retails $10
Don Manuel Villafañe Cabernet Sauvignon Reserva Mendoza Argentina '08
Cassis, Red berry, Blackberry, fresh fragrance of violets and other flowers. Oaky but not overpowering just enough to give a pleasing toastiness.
Retails $16
Aymara Cabernet Sauvignon Reserve Mendoza Argentina 
50% New 50% 2nd year oak for 12 months.  Aromas of red fruit, Cassis some oak. Medium body with mild tannins.  Finishes with hints of floral notes.
Retails $15        PRIME CRU $8
Orfilia Lotus Blend San Pascual Valley '10
A blend of Viognier, Marsanne and Roussanne.  Winemaker Justin Mund. Straw yellow color, honey and floral aromas. Very aromatic.  Fruity on the palate with a lot of weight.  Flavors of apples and other tree fruits. Not complex but pleasing to drink.
Retails $20
Orfilia Syrah "Ambassador Reserve" San Pascual Valley '08
Owner Alejandro Orfilia was the Argentinian Ambassador to the USA.  He built  his winery in San Diego close to the Wild Animal Park.  As a lover of Rhone wines he focuses on Rhone varieties. The 1st bottle was a bit corked. The 2nd bottle was opened 1 day.  Blue and red fruit, juicy with medium tannins. It finishes with cocoa and more acidity than expected…a good thing.
Retails $22
Orfilia Sparkling Mosctao San Luis Obispo '08
Bright gold color, honey and bees-wax aromas. Red apples and candied fruit.  A bot drier than expected, not too sweet. It has the fruitiness without the residual sugar. Finishes with minerality.
Retails $16
Bodegas Santo Tómas "Tinto Mission" Valle Santo Tómas Mexico '09
120 year old winery near the Valle Guadalupe. Tempranillo and Carignan. Under ripe Raspberry, forest leaves, high tannins. The fruit softens a bit on the palate. Flavors of toasted oak, saddle and mineral.
Retails $12
Bodegas Santo Tómas Barbera Valle de Santo Tómas '06
30-year-old vines in 12 month oak.  Aromas of black cherry, very expressive, red cherry. Dry tannins and medium body. Flavors of tart fruit like cranberries. Finishes with high acidity and nuts.
Retails $24
Valmar Cabernet Sauvignon Valle Guadalupe Mexico '01
24 months in New French Oak and bottled for 3 years. Brett aromas, Black olives, Cassis, cola and dried fruit.  Reminds me of a Nebbiolo.  Sandalwood and leather aromas.  Has some sediment. Taste like a Ribera del Duero. Still showing tannins and bright acidity.  Seems to have gotten better with age.
Retails $26
Domaine Eden Cabernet Sauvignon Santa Cruz Mountains '08
Plum, berries and red fruits. Dry, Medium tannins and refreshing acidity.  Flavors of blackberry on the palate and slightly alcoholic.
Retail $20
Doppio Passo Primitivo Salento Puglia Italy '10
Here is a bang for the buck. Red fruits and berries with licorice and minty herbs.  Although I get bacon fat aromas it is lean on the tongue. Finishes toasty.
Retail $9
B-Cellars 
B-Cellars is a project from Jim Borsack, owner of el Portal leather shops and Duffy Keys a hotelier.  Duffy resides in Rancho Santa Fe and has hired Kirk Venge, son of Nils Venge, the winemaker for the 1st 100 pt wine from Parker (1985 Groth)  to make the wines. The focus for B-Cellars is BLENDS.
B-Cellars White Blend 23 Napa '10
Blend of Chardonnay, Sauvignon Blanc & Viognier. Bright tropical aromas, melons, cantaloupe, and flowers. Clean and crisp on the palate with honey comb texture and citrus blossom.
Retails $35
B-Cellars Blend 24 Cabernet Sauvignon, Sangiovese, Petit Sirah Napa '07
Blackberry, Raspberry, Cherry, Plum and tea leaves.  Chocolate-mint flavor with a medium body. A bit hot and fruit forward. Finishes with dark flavors of tobacco and licorice.  Long finish.
Retail $36 750ml     $20 375ml
B-Cellars Blend 25 Cabernet Sauvignon, Syrah Napa '07
The Cabernet Sauvignon from To-Kalon and Stagecoach vineyards. Spiced plums, Cassis, violets and blue fruits. Earthy on the palate with toffee and coffee finish.
Retail $36
B-Cellars Bodacious Oakville Napa '09
After tasting several of the blends this was sort of disappointing. Red fruit, subdued nose for Oakville fruit. Mint-chocolate, bright fruitiness. Soft on the palate and short finish.
Retail $25
B-cellars Blend 26 Cabernet Sauvignon Napa '07
Blend of different vineyards, 100% Cabernet. Eucalyptus, earth, cocoa, blackberry and ripe black plums. Much bigger and more backbone than the Bodacious. Some toasted notes and will benefit from decanting.
Retail $65