Cohn Restaurants Newest Addition, Vintana! Meet the Team
Vintana invades North County!
The date is still tentative but the team is in place.   I am talking about the new Cohn Restaurant, Vintana! David & Lesley Cohn and Chef Deborah Scott are going big! It is scheduled to open in May 2012.  It will be situated on the third floor of the largest Lexus dealership on the west coast in Escondido.   If you are driving along highway 15 and you look to the west, you cannot miss it.  It is the only dealership along the highway with a water fountain dancing along to music.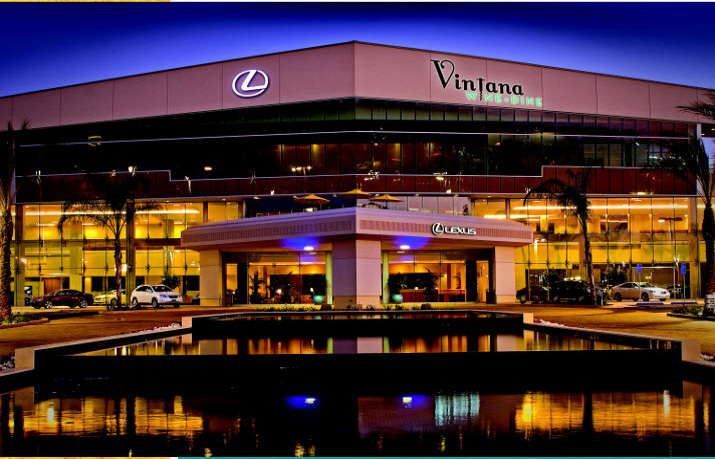 The name Vintana is derived from a play on words, "Vin" meaning wine and "Ventana" Spanish for windows.  Yes the restaurant is surrounded by windows and it will be home to another great wine list.  The best part is that it features two large event rooms and two large patios.  The plan is to have outdoor concerts on one of the decks.  The scoop is that acts such as Chaka Khan and Al Jareau are already booked for the summer.
Chef Deborah Scott has become an icon in San Diego for her imaginative
combinations of cuisines from the Pacific rim, the Americas and her favorite, Southern cooking.  She is owner of Indigo Grill and Island Prime & C-Level.  The idea of Vintana is to bring some of that creativity of Indigo Grill and Island Prime & C-Level to North County.  From what I hear, the people of Escondido are anxiously awaiting her arrival.
Heading up the management team as GM is Greg Provance.  I had the pleasure of working along side him for the past 8 months.  Not only will he be overseeing the biggest thing to hit Escondido since Stone Brewery, but he is also a proud husband and father to two beautiful children.  I can go on and on and talk about Greg's many talents.  While living in Los Angeles he had a bit of an acting career in which he starred in several Hollywood productions.  But what I think his greatest contribution to Vintana will be is his experience as a life coach.  The man comes with words of wisdom.  Follow his blog and you can see for yourself, Greg reeks positivity!
A restaurant which has "Wine" in the name better have some talent behind the wine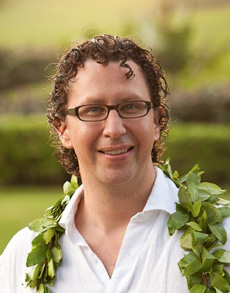 program.  Deborah Scott and David Cohn could not pick anyone better than Sheehan McCoy.  Sheehan is no stranger to the Cohn Restaurant group, he was the wine director at the Pineapple Grill in Kapaluha on the Hawaiian island of Maui.  Sheehan had been trying to get to San Diego for some time.  Before arriving here at the beginning of the year, he spent six months working in England as a sommelier at one of the best restaurants in the world, the 3 Michelin star Waterside Inn.  Come this May, he will head up the newest wine-driven Cohn Restaurant.  He brings knowledge, experience and an approachable & elegant table side demeanor to Escondido.
To round out the team, Mark Roberston and Cynthia Peterson will run the floor as the newest managers to the Cohn Restaurant Group.  Mark grew up in the restaurant business.  His parents owned a Vietnamese restaurant for years and he was the utility, he did everything.  Currently, Mark is a server at Island Prime.  We are excited to see his transition to Vintana, because he will be the most valuable player,  the eyes on the floor.  The many years of experience will give the new service staff a pillar of support.  You can read more about Mark Robertson here.
Cynthia is no stranger to the restaurant business.  Cynthia was a server at Island Prime and along with Mark, is turning the page on the next chapter of her restaurant biography.  Prior to joining us at Island Prime, Cynthia worked as a sales manager for the La Valencia Hotel in La Jolla.  An office job was too much for her.  Her true talent lies in connecting with people. If one was to put a definition to hospitality, it would be Cynthia. She is of a good nature and truly cares about her guests, just ask one of the many regulars that come asking for her on any given Saturday night.  Her talents go way beyond the restaurant, as you can see, she is quite the photographer.
Although Chef Deborah will oversee the menu, her right hand man will be the backbone of the heart of the house.  Mike Suttles; the chef de cuisine at Island Prime & C-level has been working with Deborah for 7 years.  He knows what Deborah is trying to achieve and has the leadership skills to get his team behind her vision.  At Island Prime & C-Level, he mentored his team of sous chefs and 50 + employees.  He has built great relationships with many food proveyors and farmers in San Diego.  Mike is no stranger to CRG, he was at Blue Point Coastal for many years prior to moving over to Island Prime.  His love of food, organizational skills and aptitude in problem solving will be the deciding factor in making Vintana a great success.
The team is now in place and CRG has a new addition to the family!  We are excited to see Vintana's success in North County.  Chef Deborah Scott and her team will be the best thing to happen to Escondido since the North County Fair!
You can follow Vintana on twitter and receive the latest updates about Vintana by clicking here.