Now I know my Wine-phabet: A is for Aglianico
In this new series called "Now I know my Wine-phabet", I will explore letter by letter wine and what I believe are some of the most important and/or influential aspects in the world of wine.  Since I am only choosing one topic per letter, many will be missed. Hopefully these posts come across as being whimsical and informative.  Have fun reading over the next 26 weeks!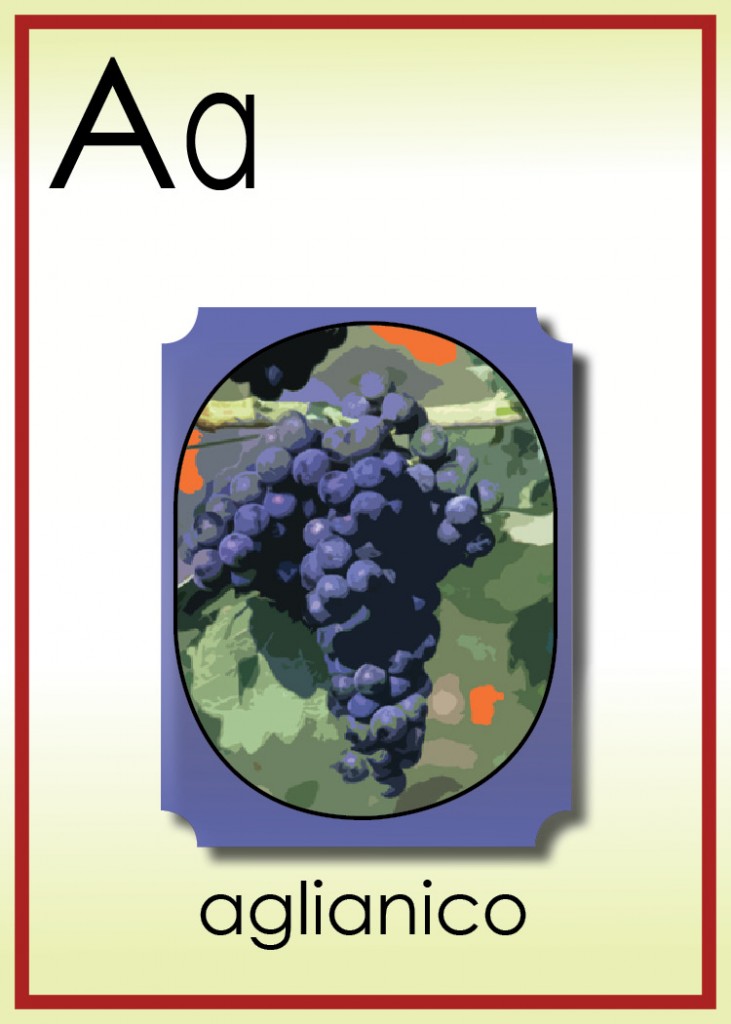 Oh Campania! Italy's finest region of the south is home to the Aglianico grape.  One might want to address him as Signore Aglianico, because it is best to approach him with age. His wines are not for the weary at heart.  Signore Aglianico is rustic, grippy and masculine!  He is thick skinned and if not nurtured properly, he can be a miss-behaved outright bully.  Signore Aglianico as a young boy might come across as a problem child, but put him in "time out"  in a bottle and watch him mellow out.  He tastes of black fruit, tobacco leaf, black tea and comes with a  double spine backbone.  Approach him with care, let him chill before you engage and his ill tempered youthfulness gives way to beautiful floral aromas.