Wines of Mexico: 400 years in the making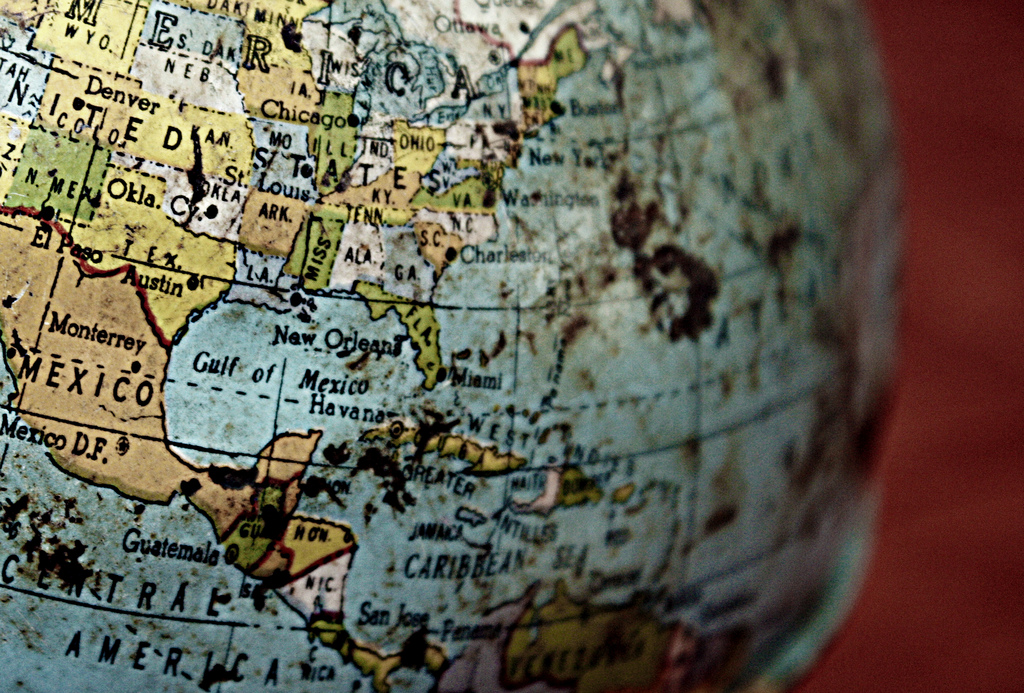 Most people do not realize, Mexico was the first country in the Americas to start planting vines for wine production and dates back to 1597.  The Spanish, upon arriving to the "New Spain" saw that it was an area that was suitable for grape growing.  Although indigenous grapes already grew here, they brought Spanish varietals and started planting in different regions.  The first vines planted were in the state of Coahuila and Durango, known as La Laguna, which lies in Northeast Mexico bordering Texas and the Rio Grande.  This region was first planted in 1593 and is home to the 1st Mexican government recognized appellation, the Parras Valley.
Many other regions were planted with Parras, grapevines, but not all were used for wine production.  The Parras planted in Querétaro, Aguascalientes and my home town, Zacatecas were more suitable for wine production.  These regions are of high elevations at over 6,000 ft above sea level.  These areas are more known for their distilled spirits.  Wines produced here are whites, such as Colombard and Chenin Blanc.  The reds are Cabernet, Merlot and Ruby Cab (a cross between Carignan and Cabernet Sauvignon).
Another state worth mentioning is the state of Sonora in the northern desert.  Two regions are the Hermosillo and Caborca.  In Hermosillo most of the grapes are used to make distilled spirits and in Caborca we see some distilled spirits, a little still wine and mostly grapes for raisins.

Today, 90% of Mexican wine comes from Baja California near Ensenada which hosts several major appellations: San Antonio de las Minas (the Guadalupe Valley is in this region), Valle de San Vicente, Ojos Negros and Valle de Santo Thomas.  When we talk about Mexican wine, this is the area where you will find the highest quality.  The region was founded by Father Juan de Urguata. He was making his way to California, setting up missions along the way with Father Juan Maria Salvatierra.  Father Urguata brought with him a grapevine which was suitable for wine production; today known as, the Mission grape.  The Mission grape was brought by Conquistadors and planted through out the new world.  It is believed to be related to the Criolla grape in Argentina and the País grape in Chile.  Today the Guadalupe Valley grows Sauvignon Blanc, Chenin Blanc, Chardonnay, Cabernet Sauvignon, Merlot, Nebbiolo, Tempranillo and Syrah.
If Mexico was the first region in the Americas to plant Parras, then why isn't it so prominent?  In 1597 the first winery in the new world was founded.  By 1699, it was producing a large amount of wine. The Spanish crown, for fear of competition and loss in tax revenues, banned winemaking in Mexico and the rest of the new world.  Only the Catholic Church was granted the power to make wine for sacramental use.  It wasn't until after the Mexican revolution, in 1810, that the ban was lifted.  Wineries did not start to arise until the 19th century.  Today the struggle to compete with the world market continues.  Although more and more wineries are opening and there are more influences from experienced winemakers from around the world; Mexico still struggles with the taxes imposed on wine.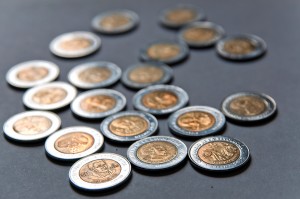 There is a 40% tax on each bottle.  There is no way that wineries can compete with beer and tequila.  What is worse is that exporting wines with such high taxes does not allow them to compete with other countries which can offer their wines at a much lower cost.
When I travel to Mexico City to visit family, I always peruse the wine lists of the restaurants and the markets.  Although Mexico consumes more Mexican wine than any other country, it is still not very well represented.  I see a lot more focus on Spanish and Italian wines.  Talking with my uncle, a devote wine consumer, he does not buy Mexican wine.  One day while sitting in a nice restaurant in Mexico City, I was deciding on ordering wine.  When I went to order the only wine from the Valle de Guadalupe, he immediately stopped me and said, "those wines are not good, lets order the Vino Nobile de Montepuliciano instead".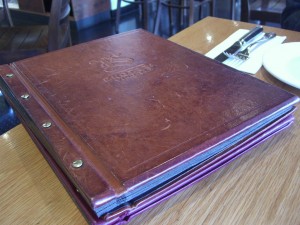 As the meal progressed and the wine disappeared, it came time to order another wine. I convinced him into ordering one of the two Mexican wines. He had a point, the wine was just okay; hot and oaky. This has been a stigma for many wines from Mexico. However, things are changing.  It seems as though some wineries are starting to be more influenced by outside winemakers.  The hot and over oaked wines are starting to become more balanced.  As the Mexican winemakers become more selective on what to plant and where, the wines from Mexico will only improve. Keep your eyes peeled, the wines of Mexico will one day be on everyone's radar.  Four hundred years in the making, it's about time for them to shine.
Over the past several months I have started to take an interest in Mexican wines.  There really is not a whole lot of wine being shipped to the states.  Below are some of my tasting from some of the different wineries.

Carlos Hussong was born in Ensenada  and his family owned the famous Hussong Cantina, where the Margarita was first created back in 1941 by Carlos Orozco.  Carlos's main trade was tuna fishing.  His dream was to make wine in the Guadalupe Valley.  He built his winery in 2005 and hired winemaker Griselda Lopez.  Griselda studied at UC Davis and had a strong background in biochemistry.  The vineyards she chose to use for the Santa Ursula project dates back to 1929.  Carlos chose the name Santa Ursula because of his nautical background.  Santa Ursula was the patron saint of the ships that brought vines to the new world from France back in the 1900's.
Bodegas Y Vinedos Parras "Santa Ursula" Tempranillo
Valle de Guadalupe Mexico '07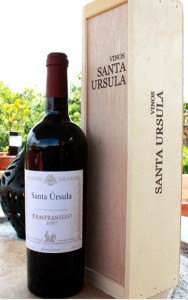 They use French oak with mixed barrels of new and used.  It has a dark ruby color with a garnet rim.  The aromas of cinnamon, black berry, cherry and baked strawberry are of a high intensity.  It sits warm and spicy on the palate with dry tannins.  On the palate I get flavors of saddle, earth and dried fruits.  A rich wine with firm tannin structure.
This can now be found at Island Prime& C-Level by the glass.  We are the first restaurant to pour it in San Diego.
Price $30 retail
Bodegas Y Vinedos Parras "Santa Ursula" Cabernet Sauvignon

Valle de Guadalupe Mexico '07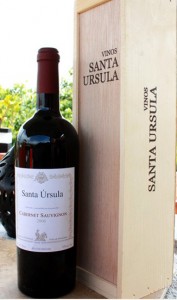 This is also aged in French oak in mixed barrels.  The nose has aromas of plums, cassis, prunes and red cherry.  It has a dusty mineral character with lingering acidity and firm tannins.  In the finish it reminds me of Chocolate de Abuelita, a chocolate used to make hot chocolate when I was a boy.  The best part about these wines is that although the alcohol is present, it is not overwhelming as many other wines from this region can be.
Price $25 retail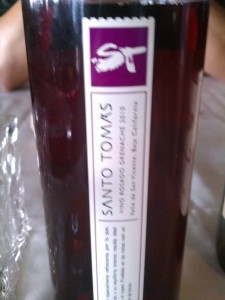 Santo Thomas Grenache Rose Valle de San Vicente '10
Winery was built 120 years ago and owned by the Pancho Group from Spain.  The wine is fermented and settles in stainless steel.  It has a rich deep red color with aromas of blackberry, cherry cola and sweet fruits.  There is a dusty character, very flinty.  It is a full bodied richer style of rose.
Retail $12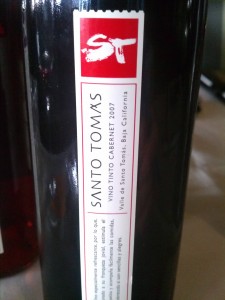 Santo Thomas Cabernet Sauvignon Valle de Santo Thomas 
A style of wine that is best served chilled.  It is plumy and filled with berry aromas.  It is nothing too complex and it is all about the juicy, jammy fruits with light tannin structure.  If there ever was one, this would be a wine made for Mexican food.
Retail $12
This wine is a bit green on the nose with aromas of green olives mixed with fruity notes of raspberry & black plum.  The tannins are dusty and dry.  I start to pick up that salty soil flavor that I come across on many Mexican wines.
Retail $24
CLICK HERE FOR MORE TASTING NOTES OF SANTO THOMAS & VALMAR
References:
San Francisco Chronicle: Toast to Mexico's undiscovered wine country