The Bordeaux Dialogues with Eddie Osterland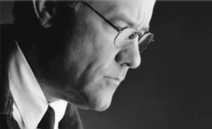 I am excited to present a special event with a friend, Eddie Osterland, America's first master sommelier.  For 25 years he has hosted workshops and has been an inspiration to the sommelier community in San Diego. Together we will be hosting the "Bordeaux Dialogues".  Eddie Osterland spent about four years living, drinking and indulging in Bordeaux.  Back in the day, he was drinking Mouton for $30 a bottle.  If there is one person that knows Bordeaux, it's Eddie.
On April 20th, Eddie Osterland will guide us through a dialogue and comparative tasting with Bordeaux and California.  He will talk about his personal experiences and adventures with the great chateaus.  We will taste some of our favorite Bordeaux wines which do not break the bank.  One of Eddie's focus is elegance.  Elegance in wine has long been forgotten and with these dialogues we hope to find it again.
All attendees will receive a copy of Eddie's latest book "Power Entertaining".  Light hors doeuvres  will be served and all the wines will be available for retail after the dialogues.
For those not familiar with Prime Cru, it is our wine club at Island Prime and C-Level.  Through this club we offer our guests special pricing on some of our Prime Cru wine selections.  We also host seminar and events such as the Bordeaux Dialogues with Eddie Osterland.  The wine club is free and you can register here: PRIME CRU WINE CLUB.
You can reserve seats for the Bordeaux Dialogues by emailing maurice@islandprime.com or if you want to buy tickets on-line you can do so by linking here: