Prime Cru aboard Ferrari Carano's yacht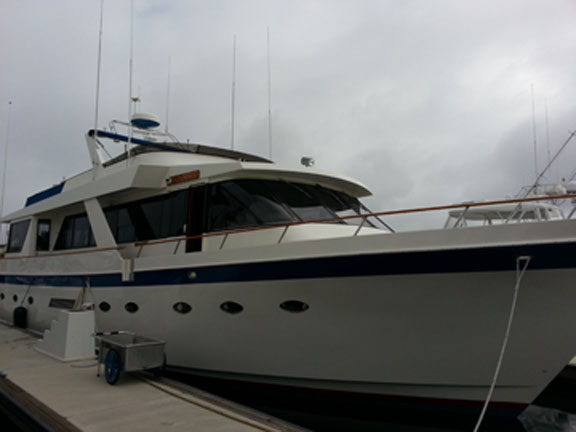 Prime Cru has been going strong for close to four years and today we boarded Ferrari Carano's yacht.  Over the past years we have built a strong following in the San Diego community.  Many people enjoy the different aspects of the club, one being that it is free!  I have members who enjoy the wine sales and others which prefer the wine seminars.  When I created Prime Cru, I wanted to draw people's attention to what is going on in San Diego.  This laid back beach town has it going on.  I knew that there was a need for wine education and outlets for wine events.  I was right.  People in San Diego are into wine.  Prime Cru was created to fulfill all their needs.
Today I rewarded all those Prime Cru members who have supported us over the past several years.  At our last wine sale, members were entered into a raffle.  The winners won today's trip aboard the El Dorado, Ferrari Carano's yacht.  We took a three hour cruise around the San Diego harbor while enjoying the wines of Ferrari Carano.  We tasted Ferrari Carano's latest releases.  I was partial to the Pinot Noir from Sky High Ranch in Mendocino.  The whites were pretty tasty as well.  The lucky winners had an amazing day today, although it was cloudy, no one complained.  How could you when you see all the beauty our city has to offer.
This short video captured our trip.  If you would like more information on Prime Cru and how to sign up, follow this link: PRIME CRU WINE CLUB.
What is Prime Cru?  Welcome to Prime Cru, a wine club for everyone.  For some, wine is enjoyed on special occasions, for others it is a daily pleasure, and there are those who focus on enriching their collections.  Prime Cru is the wine club to satisfy all types of wine lovers.   Our intention is for members to receive the best wine for the best price, while maintaining a prominent quality to value ratio.