The Winners of the Oenophile Challenge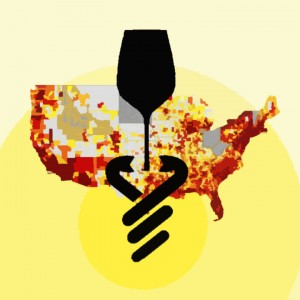 The Oenophile Challenge is a top chef-like competition with wine education.  All servers of Island Prime and C-Level picked a favorite wine by the glass.  The teams were made according to the wines they picked.  Each team presented their wine to a panel of judges.  The judges selected the most creative, the most informative and the most humorous presentations.  Twelve teams took part in the Oenophile Challenge, but only three were true Oenophiles.
Oenophilia is a disease that is spreading throughout San Diego's restaurant staffs.  This challenge only proves that we may never find a cure.
Before we get to the top three teams, let's look at one of the runner ups of the Oenophile Challenge, team Amapola Creek.
The Greatest Wine Ever Sold from Will Hammond on Vimeo.
The team which took the ever coveted, Oenophile Challenge Award for themost informative went to team Adelaida for their storybook about "Anna and the Four Grapes".

What makes the Oenophile challenge exciting for the staff is that they can be as silly as they want.  Some teams took this as an opportunity to make fun of their wine director (myself), and others were down right funny.  The Award for Most Humorous went to team Flora Springs Merlot.  They put a two-part presentation, the wine's nitty gritty and then a short commercial.


Finally the team which took the Award for Most Creative and the won the entire competition went to Team Pico Madama Jumilla from Bodegas y Vinedos Murcia.  A very odd presentation, I was not sure where it was going, but you can say they were creative.