10 Things You May Not Know About Wines From Uruguay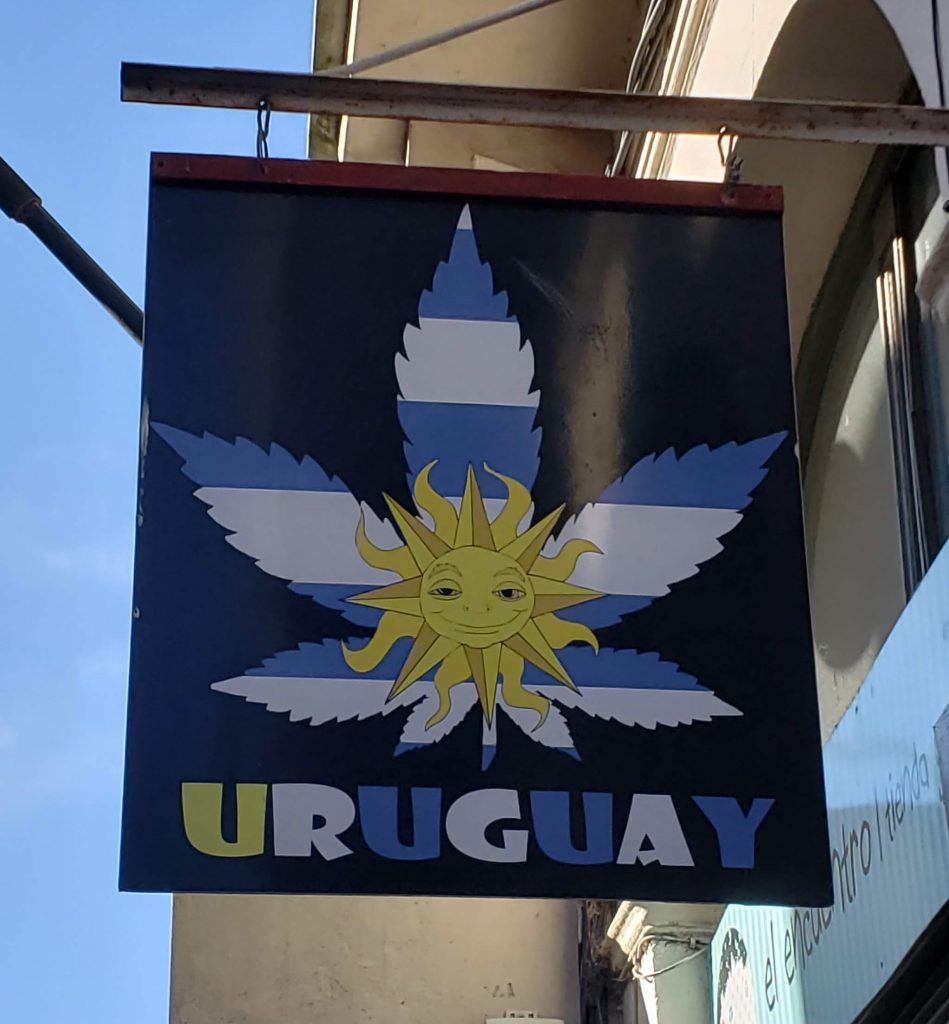 I recently returned from an intensive wine exploration trip to Uruguay with INAVI, the government sector for wine tourism in Uruguay.  They invited 4 Americans to experience this emerging region first hand. My travel companions were Matthew Kaner from Bar Covell Wine Bar in Los Angeles, Alexander Murray from Legal Seafoods based in Boston and Max Kuller owner of Estadio, a Spanish tapas bar in D.C..  The four of us spent a bit over a week visiting wineries throughout the different regions of Uruguay.
I was blown away by the quality of wines being produced in the country of only 3 million people. Most people do not know where Uruguay is. And if they have heard of it they associate it with the guy who bit the Italian player in the World Cup, Luis Suarez. They might have heard of Pepe Mujica, the progressive socialist ex-president who drives a VW bug, legalized Marijuana and same sex marriages. And if you are in the wine world, you think of that grape Tannat which you probably had many years ago and chose never to revisit it again. Times have changed. Here is a list of 10 things you may not know about wines of Uruguay.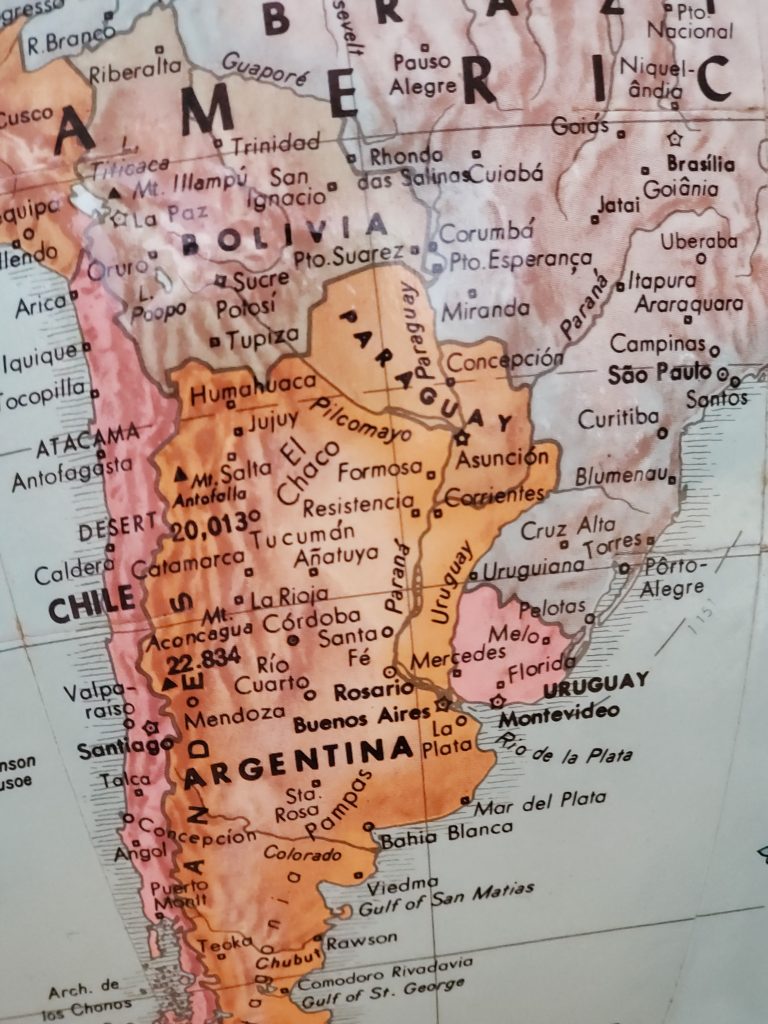 1)  MORE THAN JUST TANNAT:
Tannat is not the only thing growing in Uruguay. We encountered high quality Pinot Noir, Marselan, Petit Verdot, Cabernet Franc, Merlot, Albarino, Riesling, Sauvignon Blanc, Chardonnay and dry red Muscat. All showing unique characters which can not be found any where else.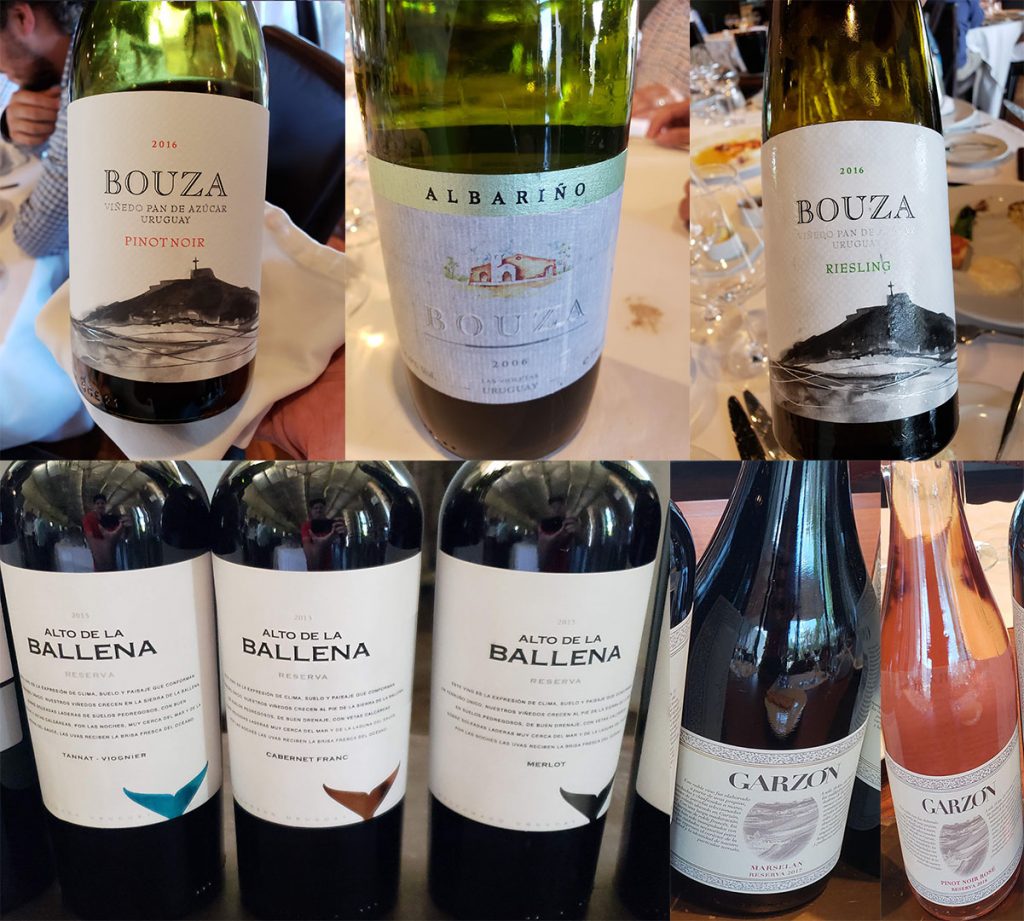 2) TANNIN FALLACY:
Tannat is not the tannic bomb it used to be. A new approach to Tannat has taken the country by storm. Long are the days of extended maceration taught by the French. Instead the wines are carefully treated so to not over macerate and bleed tannin. Instead the tannin are still present giving wines structure and the ability to accompany the type of food eaten in Uruguay. Think beef, blood sausage, grilled provolone, empanadas and believe it or not, even vegetables. In fact, our vegetarian of the group, Max, ate pretty well while he was there.

3) CLIMATE & TERROIR:
Uruguay has a coastal Mediterranean climate with a Mediterranean continental interior. There is much rain throughout the year, they do struggle with humidity and fungus. However, there is no need for irrigation. The soils are of clay, calcareous limestone, decomposed granite and schist. This mixture of Mediterranean sun, cool ocean influence, old vines, excellent drainage make wines unlike any other place in the world, wines that are fresh.

/>
5) JUXTAPOSITION:
There are few places where a wine can have intense color, grippy tannin, expressive fruit, but stay lean on the palate with bright acidity. Typically a fruit forward wine with rich tannin are wines of a higher ABV 14%+ and lower acidity. In Uruguay we get wines that fruit forward, even if they reach 14% they are light on the palate and driven by acidity. Most of the wines stay below 14%.  Best of all these wines are not only enjoyable when young, but can withstand quite a bit of age. We tried 1989 Carrau's "1752" from Cerro Chapeu, a Bordeaux Blend, the fruit was lively and wine was very balanced.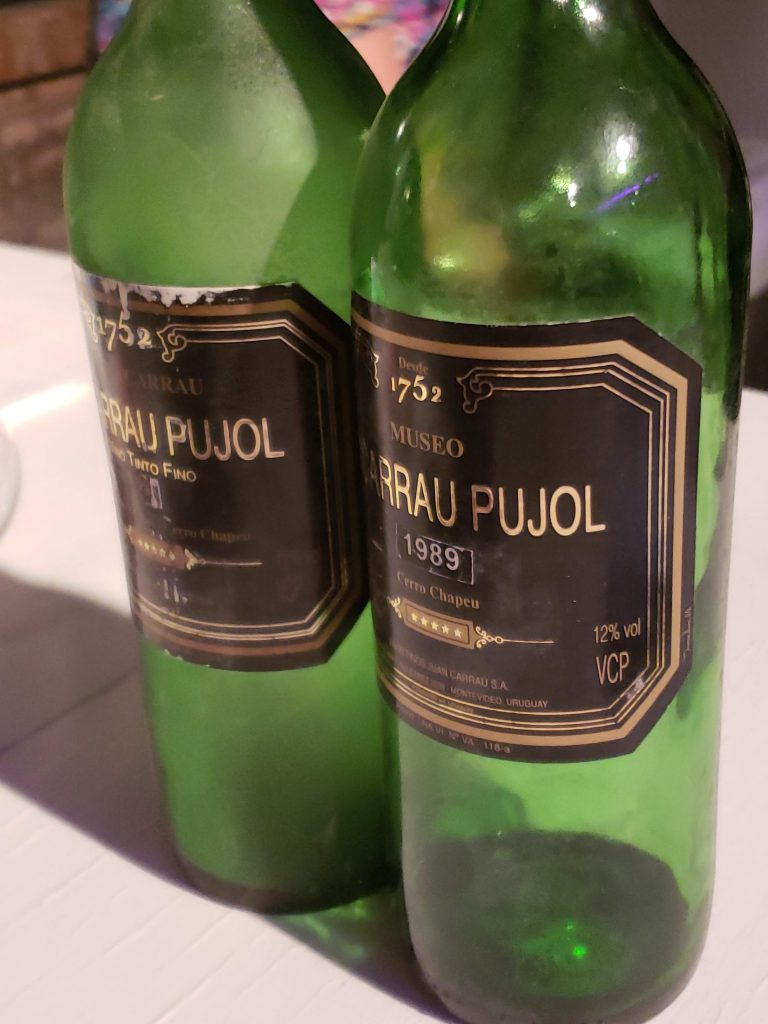 5) MODERN FACILITIES:
There are about 150 wineries in Uruguay and many are small boutique wineries. There are also many larger wineries where large production is possible, they instead invest in modern equipment to make a smaller production of high quality wines.  In many other parts of the world, large scale wineries invest in equipment to produce large quantities. In Uruguay we see these facilities invest in quality and not quantity.

6) LONG HISTORY:
We may think of Uruguay as a new region, however; it has been producing wines since the beginning of the 19th century. Uruguay is made up of immigrants from Spain, Italy, Germany and France. It is one of the most colonial countries of South America. These immigrants brought wine making with them. Today we still see family run wineries with a long history of producing wines in their regions. Many wineries still use their grandfathers approach with the use of cement tanks and large boti barrels, but they also merge their ancestors' techniques with modern stainless steel and gravity flow wineries.  Although Uruguay started producing modern style wines in the 1970-80's they have had their hands in the earth for centuries.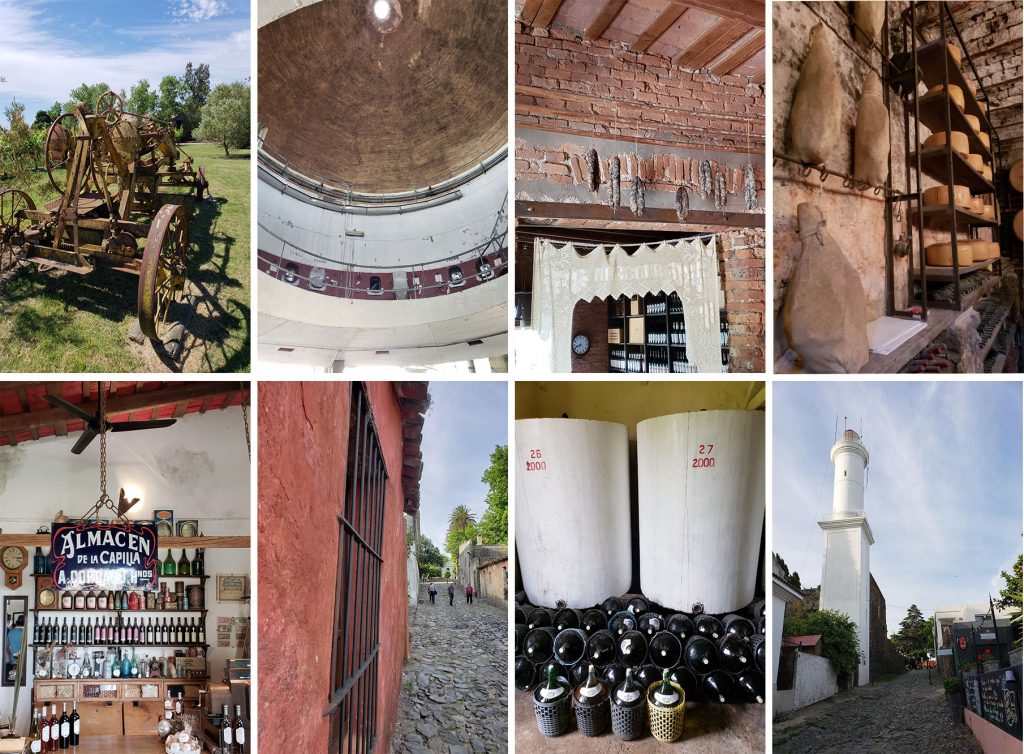 7) SPARKLING WINES:
In a region where humidity can be a concern, many decide to pick early. These early pickings make for spectacular sparkling wines. And in typical Uruguayan fashion, they do not cut corners with their sparkling wines, they produce them in the Traditional Method. Each bottle is hand riddled, hand disgorged and cellared. These wines are bright and rival any other sparkling wines of the world, with a much better price tag.
8) LITTLE INTERVENTION:
Many wineries are making wines with as little intervention as possible. Although many need to spray for mildew, most are organic in other practices.  They do not have irrigation, so the vineyards make the vintage every year. They do not need to add acid since their grapes have great natural acidity. Producers let the vineyard make the wine. They also hold off on the use oak and let the fruit be more expressive. There are others experimenting with natural wines and carbonic macerations. These wines are fresh and fantastic.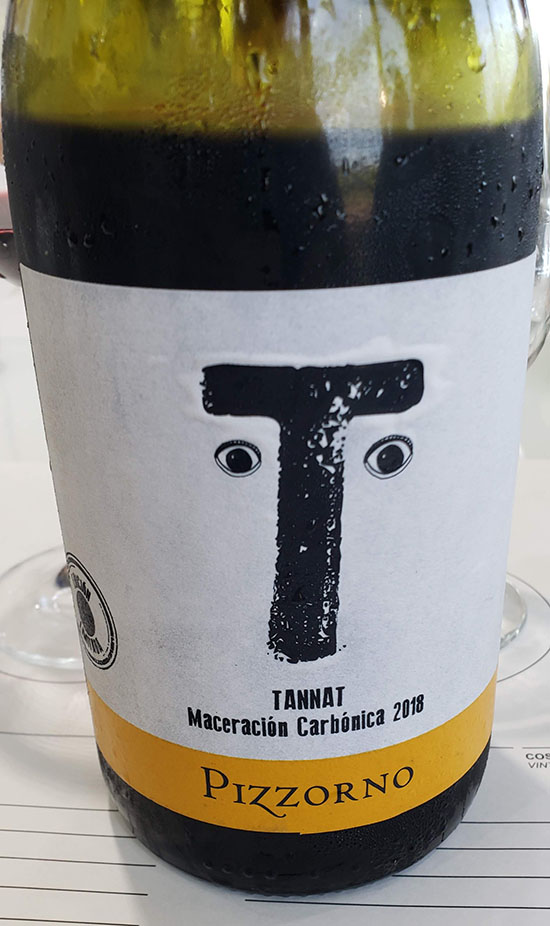 9) INFLUENCE FROM THE NEW WORLD:
Argentina is known for being influenced by the likes of Paul Hobbs and Michel Rolland. Both are consultants known for pushing ripeness and producing California style wines in Argentina. Both have been major influences in Uruguay. However, wine makers here have taken some of their advice but decided to make Uruguay wines and not California wines. The wines are lean, savory and driven by refreshing acidity rather than oak and fruit we find in Argentina.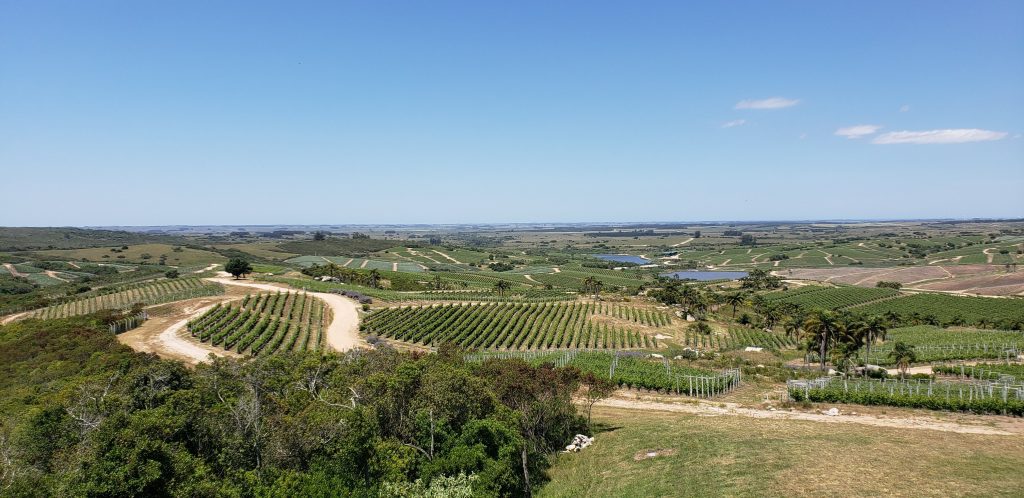 HOME GROWN LEADERS:
Since there has been a long history of wine making in this country, traditions have been passed down from father to son/daughter. There are quite a few leaders which share practices with other wineries. They work together as Uruguayans rather than keeping secrets to themselves like the Spanish.  Francisco Carro who makes wines in the Northern part of the country is a wealth of information and leader in the Uruguayan wine community. Their Government agency, INAVI is forward thinking and promotes the region as a group of winemakers rather than individuals. The up incoming young winemakers study abroad and work with each other to help improve each other's wines. The region is small but united they can be giants.