WhINE to the MUSIC: Mumford and Sons and Scott Harvey Syrah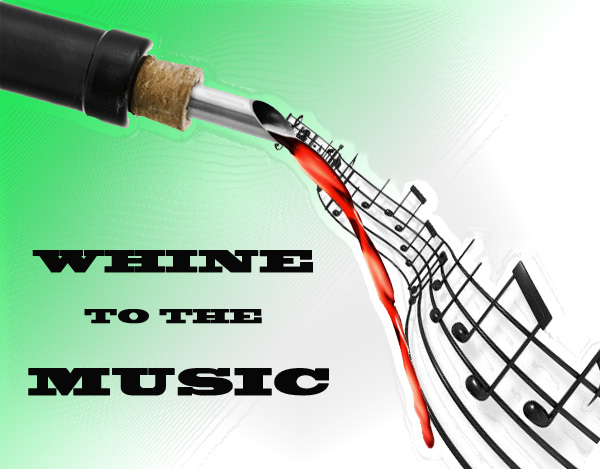 "Whine to the music" is the art of pairing good grooves, such as Mumford and Sons "I will wait for you" with wine.  We have been drinking wine with music since the dawn of wine.  I don't think music would have evolved without wine.  Most people tend to turn up the music when they drink wine.  Whine to the Music is not just sitting back, drinking wine and getting teary eyed.  It is a concept similar to ART and Wine Pairing, where we dissect the structures of the wine and the work to its basic elements.  The structural elements eventually create an emotion in us.  Whine to the Music is the art of pairing wine with music based on the emotion they evoke in us.

_________

Emotion is a direct result of our environment.  The sounds, the sights, the feelings and how we interact in that space creates our environment.  Wine is full of emotion.  It makes us tipsy, loose and lets our guard down changing our interactions with our environment.  Drink enough and we lose our inhibitions.  Take in the aromas, savor the flavors, and concentrate on the finish.  The wine will open up and effect your emotions.

________________
<<<LEARN HOW TO "WhINE TO THE MUSIC" HERE>>>
Sit back with a glass of Scott Harvey Syrah and groove to the music of Mumford and Sons.
Mumford and Son's "I will wait for you" is an inspirational song with string guitar and drums and an elevating harmony.  It is repetitive and in some way, inspirational yet melancholy.  The raspy voice is heart-broken but hopeful.
I need to drink a Syrah or Rhone blend  from the Sierra Foothills.  Scott Harvey's Mountain Selection   is fruity and juicy.  The twang of the guitar and influence of country folk brings me to a region that has a country feel but only hours away from San Francisco.  The wine is velvety and floral.  It is uplifting yet dark and complex.  The chorus is on going, and pairs with the long toasty finish and mountain minerality.
The wine is dark and full-bodied.  It pairs with the theme of the song, love.  A song cannot get heavier than the singer singing about his or her love of someone or something. Love drives us to the brightest and darkest corners of our minds.