A List of Down Right Cool Wines, Beers and Spirits of 2014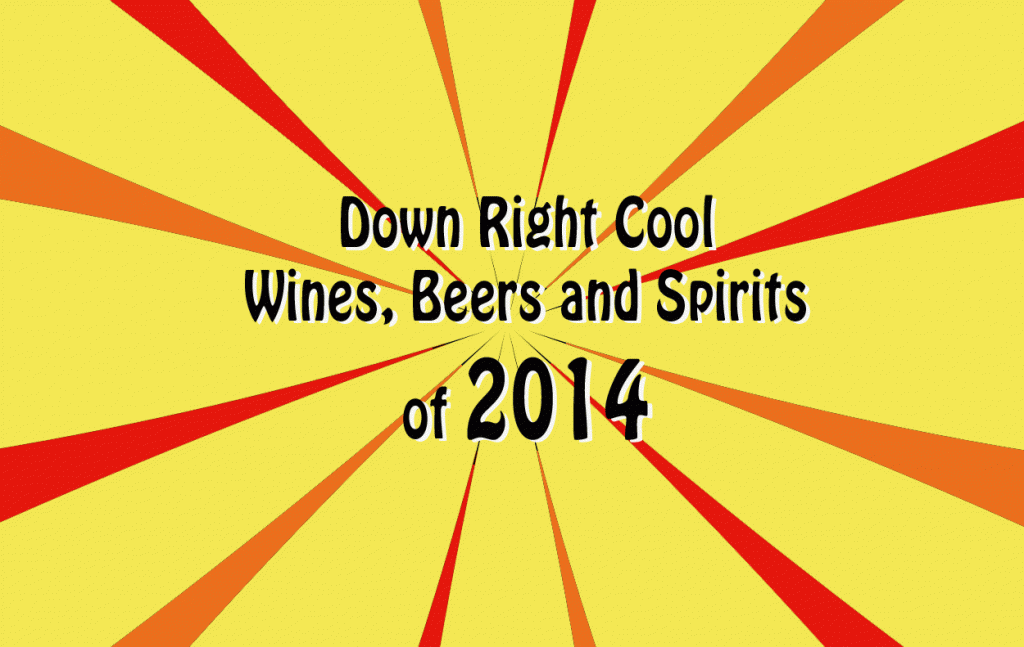 This past year my area of focus took me in different directions.  Although my job still requires I taste and select wines, I also need to stay on top of the latest trends in spirits and beer.  Last year I posted the top wines of 2013, this year I want to share some of my favorite wines, beers and spirits from our family of restaurants at the Cohn Restaurant Group.
I mentioned last year that its is impossible to pick a favorite.  Everything tastes different from  day-to-day.  Our mood and our environment are important factors in the way we perceive flavors.  The slightest change in our mood or environment can make what was divine one day rather uninteresting the next.  When I put this list together, I could not say that the winners were absolutely the best I had tasted all year.  However, I could say that my choices were some of my favorite and most consistent wines, beers and spirits of 2014.  I hope you get a chance to try them.
Coincidentally, you will notice this year I went back to my Mexican roots.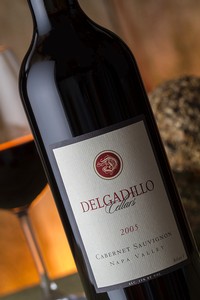 Wine of the year:  Delgadillo Cabernet Sauvignon Napa Valley.  One of the best events of the year was held back in July when I had 8 Mexican American wine makers from Napa Valley at Island Prime and Vintana.  They told their stories of making their way from the vineyards to the cellars.  These fine wine makers have heart and soul, something that has been lost by others in Napa.  Delgadillo Cellars showed their latest release, a 2005 Cabernet Sauvignon.  Finally, a wine released when it is ready to drink.  You can find this wine at Vintana and Island Prime, but hurry, last I saw supplies were dwindling.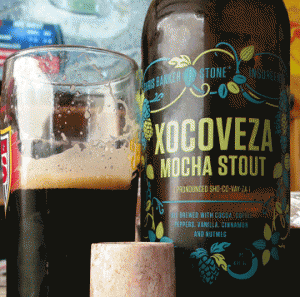 Beer of the year: Stone, Chris Banker and Insurgente Brewing XOCOVEZA Mocha Stout.  It was available for a short time at OB Warehouse, but it is no longer available.  However, I was in Tijuana this past week visiting Insurgente Brewing and they are planning on releasing their version of Xocoveca in January.  Xocoveza is a mocha stout brewed with Chocolate de Abuelita.  This new version will have a lower alcohol and will be lighter than the collaboration verision with Stone. If my grandma were still alive, I know she would have sipped on this instead of hot chocolate.  The guys at Insurgente are from my high school Alma Mater, St. Augustine.  It was an honor to support them and carry their beer at OB Warehouse.  I can't wait to see the new version, I hear that Insurgentes will be available in the USA this coming month.
Cocktail of the year: Sledgehammer at OB Warehouse. This year we opened several restaurants with a cocktail focus.  The one cocktail that stood out was the Sledgehammer.  I guess it stood out because I love Tequila and I love beer.  I drank it with my flat iron steak one night and it was delicious.  The Sledgehammer is a beer cocktail made with IPA, Cazadores Tequila, Ancho Chile Liqueur, Agave Syrup, Lemon juice and a spray of Laphroiag Scotch.  It has a balance of bitterness from the IPA, sweetness from the Agave, sour from lemon, smokiness from scotch and the deliciousness from the Tequila.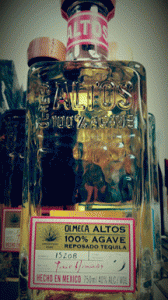 Spirit of the year: Olmeca Altos Reposado.  It is not the greatest Tequila I have ever tasted, but it is the best value out there.  Olmeca Altos is made in the traditional Tahona process which gives it delicate fruity flavors. I chose this tequila because, I can sip on it and enjoy the sweet agave fruit aromas or mix into a cocktail.  Either way you serve it, it is a solid tequila.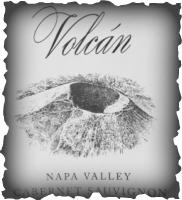 Runner up wine of the year: Volcan Cellars Napa.  It too was part of the Mexican Winemaker's event, however; the Delgadillo won the top slot since it was ready to drink.  The Volcan is incredible, but it does need some time to soften up.  I cannot wait to see it again 5 years down the road. It too is available at Island Prime, Vintana and at the new Indigo Grill.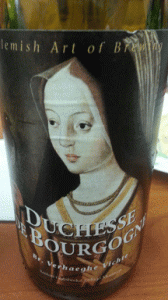 Runner up beer of the year: Duchesse de Bourgogne Flanders Red.  I tasted so many great beers this year. It is hard to remember them all.  I chose the Duchesse de Bourgogne, for several reasons.  First of all, I am a wine guy and this beer taste like wine.  Secondly, I did a lot of beer training for our restaurants this year and each time we got to the sour beer part, this beer was my go to.  Each time I tasted it with the staff, I was always impressed. Thirdly, sours are coming in a big way, and if you have not tried them yet, start with this beer. It is the way a sour should taste.  You can visit Bo Beau Kitchen & Garden in La Mesa, they will surely have a glass for you.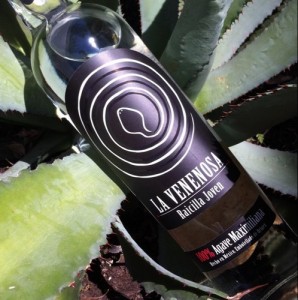 Runner up spirit of the year: La Venenosa Raicilla "Maximillian".  You are probably wondering what I am talking about.  I will reiterate, I am a wine guy so there for I am a big fan of agave based spirits. They are vintage harvested then crushed and pressed to release their nectar. Finally, they are fermented and distilled.  Agave spirits are unique in flavor and aroma and are a far cry from grain based spirits.  To get even geekier, I chose Raicilla, a Tequila/Mezcal-like spirit from the region of Tequila.  The agave used for this spirit grows in the mountains where the farmers have to ask for permission from the narco-traffickers to enter the jungle and harvest these massive agave plants. The result is a handcrafted, smooth agave spirit separating itself from the hot burning flavor of Tequila and smokiness of Mezcal.  It just made its way into the USA this year.  Keep an eye out for it, we will have plenty on hand at our new restaurant opening this summer, Coastera.