How Can I Learn About Wine?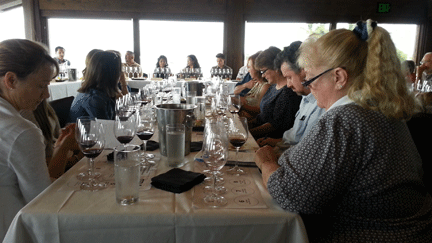 This is an article I wrote for Escondido Magazine.
"How can I learn about wine?" Is a question I always get asked.   Many people think the approach to learning about wine is the same approach we use to learn math, social studies or science, meaning we read a book and/or attend a lecture.  I wish it were that easy.  It took me many years to learn about wine, and I am still learning.  Sure, I read books and attended lectures but most of my learning comes from practicing, or should I say drinking.   The problem arise when people aren't willing to practice.  They might drink wine regularly, but that is not practicing.  Many people put limits on what they drink.  "I only drink red wines" or "I don't like Riesling because it is sweet".  I hear these comments all the time. As the Japanese Zen master would say, "their teacup is full".  I don't have much hope for them, practicing means getting out of your comfort zone and experimenting.  If someone really wants to learn about wine, he/she needs to have an open mind and an open palate.   You can read all the books in the world, but if you don't try the wines you read about, you will never understand them.
My best advice is "DRINK FRENCH WINE".  In order to really get a grasp on wine, one must learn French wines.  Most of the varietals we use around the world originated in France.  French wines are the framework of what wines should be like.  They have strict regulations which limit winemakers and help keep the grapes' integrity, allowing the wines to show "terroir".
Where does we turn once we  begin to expose our palates to unique wines?  Luckily, living in San Diego we have many opportunities to advance our wine skills.  The real learning begins with tasting, holding the bottle in your hands and reading the label.  The supported learning comes in the form of classes, seminars and tests.  Each person has his/her own goal or purpose why they'd like to increase their wine knowledge. Here are some of my recommendation for the many types of oenophiles.

The Trade
Those in the trade or looking to join the trade whether it be wine sales, wine production or the restaurant business have several outlets.  There arecourses through the WSET, CSW and Court of Master Sommelier which are especially meant for the trade.  Some of these course might be several weeks long and others are independent learning with supported seminars and tests.  Each of these will give students the certifications they need to build their resumes.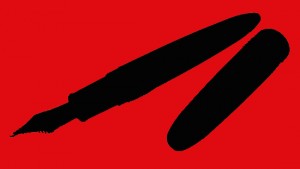 The Perpetual Student
What if you are a traditional learner and the college format works best for you?  No need to go to UC Davis, San Diego has some great options.  If planting a vineyard in your back yard or making wine is your interest, Mira Costa College offers a wine and viticulture technology class.  If you are the casual drinker who wants to learn more about your life long hobby, San Diego State University offers the Business of Wine through the Extended Studies Program.  This program covers almost everything from regions of the world, marketing wine, distribution of wine and offers a study abroad program.  You can pay me a visit and take my class, the California Wine Intensive course, I will teaching it again this November.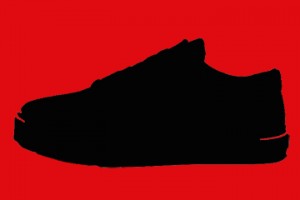 Always on the go
Now, for those of you that do not have time and would like to learn at your leisure there are a few programs and books I recommend. First of all, the "Wine Bible" by Karen McNeil is a must in your library.  It is comprehensive and easy to read.  If you'd rather learn online, The Gallo Academy offers an online course which is excellent and covers everything you need to know.  My friend Kirstin Fox, at the Fox School of Wine offers an excellent online course helpful in getting you started.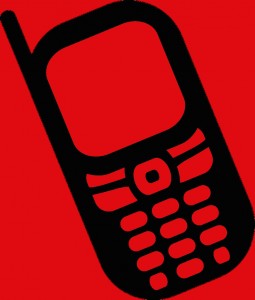 The Socialite
If you are social and like to learn with your friends, look for special events many restaurants offer.  I have a wine club, Prime Cru which holds events around the county where we learn about Chilean wine, Blind Tasting, Food and Wine pairing and much more.  There aren't any membership fees and you can sign up at www.cohnrestaurants.com/vintana.  The next Prime Cru class will be South African wines with winemaker Sebastian Beaumont and Master Sommelier Candidate, Chris Lavin. Stay in the loop by joining the club.  There are other restaurants and wine bars that offer wine classes after work.  It might be a good idea to look for one and get the office together for an educational happy hour.  I have been toying with th eidea at 100 Wines, we'll see what comes of it.
No more excuses.  You can learn about wine anytime.  Remember, do not over think wine, but share it and enjoy it.  Take whatever path suits you best and have learning.  The fun is in learning, knowing is boring.