HOW DID SAN DIEGO WINE GET LEFT BEHIND?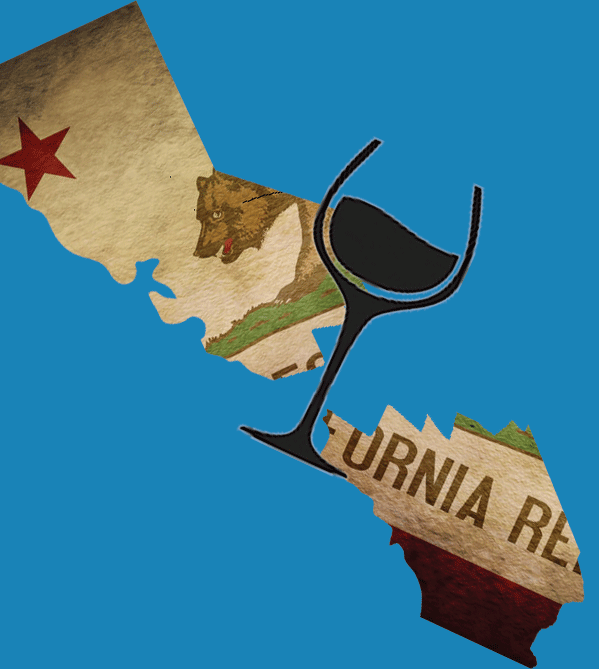 Civil war might break out in California at any moment.  Northern California is up in arms about sharing their water with Southern California.  Can't we just call it a truce?  Northern California took our wine industry, so why not share water with us?
Long before Napa and Sonoma made wines, San Diego had a thriving wine business.  The first vines planted in California were in San Diego around 1769 by the Spanish missionaries coming up from Mexico.  There were no borders back then.  The area from  the Guadalupe Valley  to San Luis Obispo was one region.  Mexico gained control of Alta California in 1821 after Mexico's independence from Spain.  American settlers were in search of Mexican citizenship to buy land and build ranches throughout Alta California.  Jean Louis Vignes, a Frenchmen founded the 1st California winery, Aliso Winery in Los Angeles.  He became known as the Father of California wine. Vigne along with other European settlers brought grapes and wine-making techniques to this region.  By the 1830's ranchers throughout San Diego, the Guadalupe Valley, Riverside County and Los Angeles were growing grapes and producing a fair amount of wine.
Some of the most important people in the history of Sonoma and Napa passed through San Diego before settling in what was to become California wine country.  Agoston Harazthy, San Diego's first sheriff arrived in San Diego and tried planting vines.  Unfortunately, he planted his vines in Mission Valley, where as we all know in the rainy months can flood.  This was "no  bueno" for grapevines.  Instead of planting in the mountains of Ramona or in Valley Center he decided to leave San Diego in search of wealth in San Francisco.  As history would have it, he ended up becoming the "godfather of California wine", known for bringing hundreds of grape varietals from Europe.
Another very important man was Cyrus Alexander, a fur tradesman who came to San Diego to work in Captain Finch's ranches.  After a short stay in San Diego, Finch sent Cyrus to Northern California in search of land.  After many ups and downs, Cyrus found success selling food to the gold miners.  He then loaned money to settlers so they could buy land and plant grapes.  Today that region is known as Alexander Valley.
Although many people left San Diego in search of gold, San Diego still had many reputable wineries, some reaching consumers in England.  One of the largest wineries was the Daneri Winery.  Emanuel Daneri produced well over 20,000 gallons of wine from his underground facility in Otay.  Back then, wineries would sell their barrels to retail shops downtown where shop owners would sell growlers to thirsty consumers.  Some of these wines were getting national recognition such as the Zinfandel produced at Monte Vino in Alpine.  Asher Maxcy, an arrogant and cruel rancher had a very large production in what is now Valley Center called Vineyard Ranch Winery.  He brought French wine maker, Pierre Hagata to make his wines.  Pierre was very influential, spreading proper wine-making techniques and assisting other wineries throughout the region.  His heirs continue making wine today.  Steve Hagata is the winemaker for Falkner Winery.  All was fine and dandy for many years, both Sonoma and San Diego were thriving.
Unfortunate circumstances put a stop to our wine culture.  In 1916 the Otay dam broke and destroyed Daneri's winery.  Daneri lost his winery, equipment and several workers.  He was never able to rebuild.  Prohibition also took down many wineries.  Few survived by making sacramental wines.  The few surviving wineries in San Diego grew grapes for home wine makers.  This business was not lucrative. Grape quality was no long a concern for wineries, proper growing and wine making techniques were soon forgotten.  But why did the wineries in Napa and Sonoma continue to grow after prohibition? Why did San Diego wine get left behind just when California wine was beginning to boom?
There was a small clause in the repeal of prohibition which did not allow wineries to sell bulk juice to consumers.  This was not a concern for Sonoma and Napa, they had bottling lines.  The Northern Californian wineries had financial support from investors in San Francisco.  Cash flow allowed them to invest in bottling lines.  Bottling wines allowed the wineries to sell directly to consumers, transport was easier and led to consumers collecting wines from a particular vintage.  I believe that this is when we see a shift in the perception of wine.  Prior to this, wines were made in ranches to be enjoyed by all.  Once wine could be packaged, labeled, shipped and sold, wine became a status symbol. The birth of pretentiousness.
We have to remember that although San Diego and the rest of the South Coast were making good wines, post-prohibition they could not compete.  South Coast wineries were in the business of bulk wine direct to the consumer.  The sale of bulk wine was prohibited.  Wineries in Southern California did not have the same infrastructure as the wineries in Northern California.  Industry in San Diego shifted from ranches to fishing and military.  With the start of War World II, the agricultural landscape changed.  Grape growing subsided to grains and other crops to support the war effort.  Wine never had a chance.
San Diego wineries have fallen way behind those of Northern California.  Land is much too expensive for farmers to convert into vineyards.  Those that are planting vineyards and making wine cannot compete with other regions such as Lodi, Paso Robles and Mendocino. Not because of quality, but the cost of production is higher and cannot compete in the marketplace. We are starting to see an interest in wines from San Diego and the Guadalupe Valley.  There are more and more wineries and winemakers shifting their attention towards the South Coast.  We are still a ways away from making a dent in the market, but with more awareness we may see more investors exploring our local wineries.
Why San Diego wine?  What does San Diego have to offer? San Diego can grow grapes at some of the highest elevations which allow for better ripening, intense UV light and wind, a natural pest control.  The soils are predominately gravel and sand, which are bad for bugs and stress vines.  San Diego's hot days provide excellent ripening while the Pacific Ocean brings cool nights which balance sugars and acids.  Many different types of grapes can grow in San Diego, allowing wine makers to experiment with unique varietals such as Carignan, Vermentino and Barbera.  Lastly, the people here are super cool, no egos and all about making wine for pleasure and not business.
Many people don't even know that San Diego produces wine.  A town known for beach and beer seems to be an unlikely place for wine connoisseurs.  What people don't know is that San Diego has a rich history and was the starting point for California. Heck, the Wine Spectator was founded on the streets of Ocean Beach.  If it wasn't for the Wine Spectator tooting Napa wines, Napa may not have had the same popularity. So stop complaining about giving us water, you took our wine.  It is only fair that you trade.
Go visit a local winery and support our long wine making history, drink San Diego wine.