I Can't Believe It Is Finally Here, COASTERRA!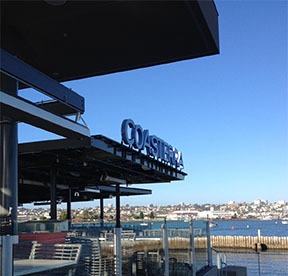 I can't believe that it is finally here! It has been 8.5 years in the works and this Friday Coasterra is going to open.  Coasterra is the newest CRG restaurant next to Island Prime on Harbor Island Drive.  It took the place of the Rueben E. Lee, a mock river boat which was a staple in San Diego for over 30 years.  I was lucky enough to be there the day that they pulled it away.  If you are interested in seeing the last day of the Rueben E. Lee, check out the video.
Coasterra was originally going to be called Coral, after the coral trees that grew there.  However, with the build out of the new restaurant those coral trees had to be removed.  Coral, was not going to be a suitable name for a Mexican Restaurant.  Instead, we made up a word that refers to the coast and the earth…COASTERRA.
Hijole, was this a fun project for me!  I got to dabble in everything.  When creating the wine list I decided to focus on a Latin wine list with an emphasis on Mexican Wines.  The wine list features some staples that the average wine consumer is familiar with such as California Merlot and Chardonnay.  However, I tried to keep the list focused.  Along with wines from Baja California, I also featured wines from California made by Mexican-American winemakers.  Wines from South America such as Argentinian Malbec, Chilean Carmenere and other cool stuff like a Malbec/Corvina done in the ripasso method.  Another chunk of the list is devoted to Spain.  I looked for classic Spanish wines such as Rioja, Ribera Del Duero and Priorat; but I also added Txacoli, Godello and Campo de Borja.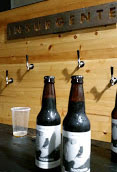 Wine was fun and all.  But looking for local craft beers was just as fun.  When I mean local, I mean from Baja to San Diego.  There are quite a few new craft breweries south of the border that are making delicious beers.  Brewers such as Insurgentes, Agua Mala and Manos de Calaca are featured on the menu.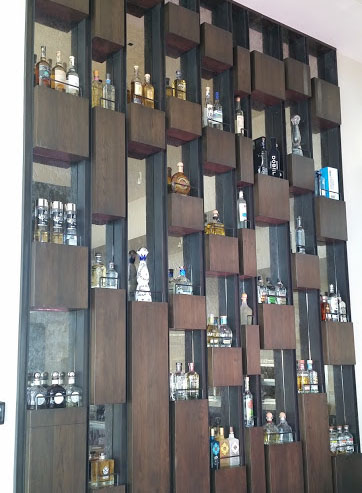 What really was rewarding was creating the Agave list.  We are featuring over 70 different agave spirits.  I think since I am a wine guy, I really prefer Tequila over any other spirit.  Whiskey, Rum and Vodka are all commodity based spirits.  Agave is dependent on vintage, production techniques and aging choices.  Just like wine.  I had a field day discovering new Tequilas, Mescals, Raicillas, Bacanoras and Sotols.  Each is its own unique style of agave.  While Tequilas are manufactured to taste clean, sweet and smooth; some of these others are handcrafted and made in the ways of our Mexican ancestors.  I will soon devote an entire post to the differences of these unique spirits.  All you need to know is that there are plenty to choose from.  You should try some of the agave flights, you may discover something new.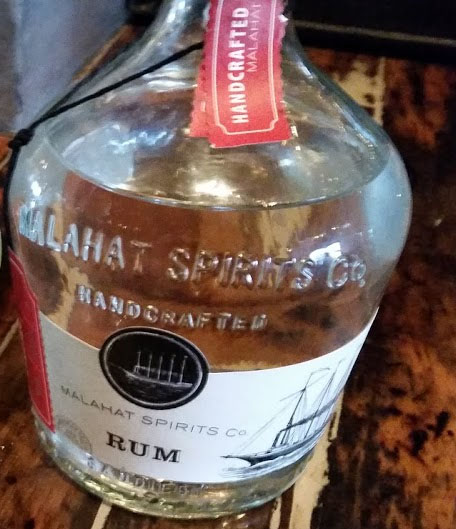 I spent weeks and weeks with our bar managers Lamont and Christy composing, dissecting and evaluating our cocktail program.  We expect to do a lot of volume so we tried to create a program that was do-able for bartenders in high volume all the while retaining flavor and uniqueness.  The key was fresh ingredients and the right brands.  For example, all our margaritas are 100% Blue Weber Agave, using Repos and Anejos, when we need to add some smoke to the cocktails.  I chose to use a delicious spiced rum in one cocktail called Malahat.  It is a local San Diego rum and absolutely delicious in a cocktail and on its own.  Deborah Scott chose the Coconut Margarita as her favorite and is named after her.  We also had fun with Mexi-gronis and Old fashions with a Mexican twist.  A new Tequila that just came into the market and as far as I know is only at Coasterra is Libre Tequila.  We use the Red Chile Pepper infused Tequila in our Orozco Margarita.  We also carry a Chocolate-Mint Tequila made by Libre which serves as the perfect after dinner drink.  Move over Fernet, here is Libre Chocolate Mint Tequila.
We had fun picking out interesting cordials and liqueurs that have a Mexican twist.  For example, we use a Mexican Amaro called Amargo-Vallet as bitter for some cocktails.  We also use a Mexican Fernet.  There are a few Mayan liqueurs that work very well in several of our cocktails. My favorite is the Xtanbentun, a honey-anise liqueur from the Yucatan.  I am partial to anise, it was the catalyst of my first drunk at 13 years old while in Mexico at a family dinner.  There is always plenty of room for chili liqueurs.  We use Patron's "Incendio", a coffee chili liqueur.  My favorite is the Ancho Reyes Ancho chili liqueur.  It is spicy and smoky and makes a great addition to a beer cocktail.  Talking about beer cocktails, we serve a Tolstoy Michelada. It is a Michelada with the addition of Absolut Vodka to give it a kick.
I am super excited about this beverage program!  I am super excited about the space!  I look forward to holding wine, beer and spirit events on the floating event center called the Harbor Float.  In fact, I have one coming up September 19th.  September is California wine month and to celebrate I will be featuring 25 + wineries from Alta and Baja California on the Harbor Float.  If interested, get tickets now!
Well, it is finally here! Come and pay me a visit at Coasterra, you are going to be blown away!