A Sommelier an Outsider Living on the Inside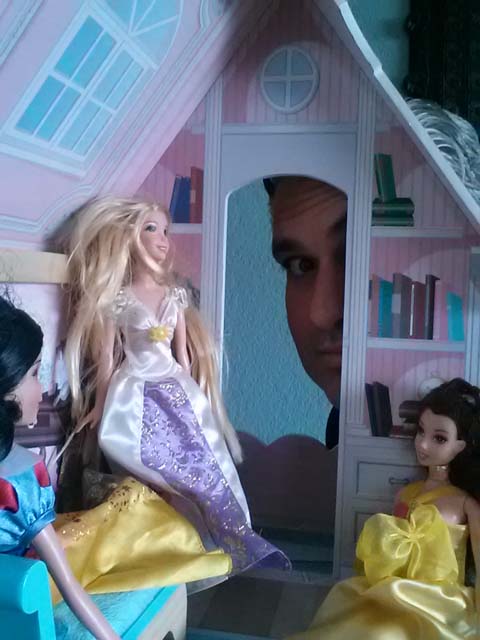 Growing up, I never in a million years thought that I would be a sommelier.  I don't know if there are any 10 or 11-year-old boys or girls that dream about being a sommelier.  In fact I don't know if there are any kids that know that the job even exists.  So how did I ever get here?  To me, wine always seemed as something for the rich and élite.  Now here I am, writing about wine, teaching and recommending wines to people with a higher income than myself.  What I am going to state is merely a personal observation of myself and some other sommeliers I know.  In no way do I want to generalize and assume that all sommliers feel the same way.
Growing up I had always felt like an outsider looking in. Although I was born in San Diego, my parents raised me in a small town in Mexico; Jerez, Zacatecas.  My father was building a hotel when I was born and we lived in the partly built building.  Times were tough.  We did not have doors nor windows, electricity was sparse and showers meant bathing in the river next to the hotel.  When my father's business plan took a turn for the worse, my mother decided to bring us back to the US to live with her mom and start school.  We arrived to downtown San Diego and lived in a 1 bedroom apartment with a shared bathroom by the entire floor.
I started school and I immediately realized that I was different.  All the kids spoke English and many of them had blonde hair and blue eyes.  Although I am fair-skinned and visually easily fit in, I was still an outsider.  My family was very religious and we kept to ourselves.  I remember not understanding the conversations the other kids were having.  It was not so much the language, but it was the concepts.  They spoke about TV shows, cartoons and sports.  At that time we did not have a TV, I did not watch cartoons and did not play sports yet.  I knew that I was an outsider, but I insisted on fitting in.  I soon found ways to connect with other kids.  I made up stories and created a false reality which I shared with my classmates.  So much, that one day the teacher told my mother that I was a liar.  I guess she did not understand creativity.
The reason I mention my first few years of school is because it was something I would have to revisit the rest of my life.  I immediately learned to adapt to the new culture, my peers and surroundings.  I started by insisting that we only speak English at home, something I regret to this day.  After high school I realized that I enjoyed being an outsider.  So I decided to travel.  I really enjoyed being on the outside and looking in.  In order to support my travel habits, I worked in restaurants.  It only made sense.  I would work 9 months, save money and travel for 3.  The whole time I treated it as part of my education, getting to know the world.  The funny thing was that my true education was during those months that I worked.  While working as a server, I learned and took a great interest in wine.  All of a sudden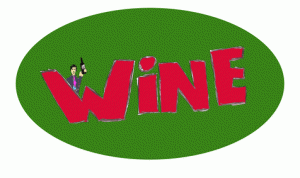 , the traveling became less frequent and I immersed myself in wine.  One thing led to another, and here I am today.
The other day I was reflecting on my job and looking back at how I got here.  That little boy eating adobe from the walls of the rundown hotel in Mexico is now recommending which Grand Cru Burgundy Mr. Smith should drink with his Colorado lamb rack.  It was like, "what am I doing here?"  15 years ago, while I was beginning to learn about wine, I thought it was so foreign and I felt overwhelmed by the subject.  I would serve guests and recommend wines, but not really know what it was like to truly understand wine.  Again, I felt like an outsider looking in.  True to my nature, I continued to perceiver.  I studied, I tasted and learned all I could about wine.  All of a sudden, I am teaching waiters about wine.  Then I am giving wine seminars to the public.  Guests are coming into the restaurant and seeking me out to help them pick their wines for dinner and other special occasions.  At my wine sales, people spend thousands of dollars in one day purchasing bottles that I recommend.  Not until I sit down and think about it does it seem strange.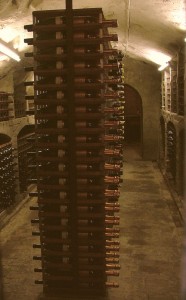 The sommelier is a professional who people trust will guide them in making wise decisions.  Most people assume that the sommeiler has an extensive cellar and only drinks the top wines of the world.  I guess that is the image sommeliers like to portray.  Speaking for myself, that is so far from the truth.  Yes, I do get to taste great wines.  But it is rare that I own them.  These wines are outside of my budget.  The best part about being a sommelier is coming across many different types of wine and finding those great buys that fit within my budget.  Although I do have clients who want to spend money on expensive wines and seek my advice, I most treasure when I recommend a delicious inexpensive wine to a regular Joe.
Today, I no longer feel like an outsider looking in.  Instead I feel like an outsider living on the inside.  I know wine.  I love wine. I can't afford wine.  So I stay the outsider, but I fit right in.  I bet there are many other sommeliers out there that feel the same way.  They love wine, but unless they get a sample from a vendor, they are limited by their budget.  I have about three cases of wine in my cellar, these wines I do not touch.  Esoteric value driven wines is what I drink day-to-day.  If ever interested in hearing some suggestions, drop me a line.  I would be happy to open the door to my wine world.  Which is a world where I am comfortable to be an outsider living on the inside with a delicious cheap bottle of wine.