Wine Interviews with Dead Celebrities: Michael Jackson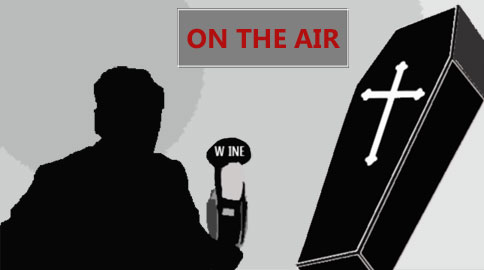 For sometime now, I have tried to get wine interviews with some of my favorite musician, movie stars and other celebrities about their wine habits.  I have found it very difficult to get past their fan clubs and PR firms to just get a basic questionnaire filled out.  So I have diverted to plan B.  I found it to be so much easier to hone in on my psychic abilities and interview those celebrities that have passed away.  It seems as though they are more willing to sit through the interview.  Most dead celebrities do not want to lose touch with their fans.  They are so desperate that they are willing to answer the questions of a lowly wine blogger in San Diego.
Since my dad has Mexican Huichol Indian blood, I felt as though I have a natural psychic ability.  So I searched deep inside, called upon my spirit animal, sought out my spirit place and took on my shaman name, Momo.  I finally found my psychic ability.  Ironically, my spirit animal was actually an insect, phylloxera and my place of power was my very own wine room.  Now that I am connected, my acidity balanced, my heart full-bodied and my spirit well-structured I bring to you my wine interviews with dead celebrities.
---
Wine Interviews with Michael Jackson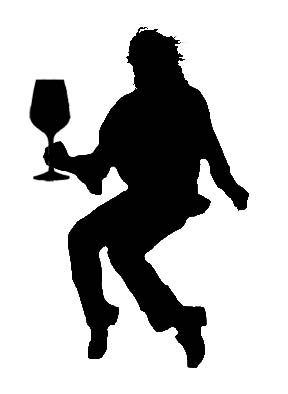 Momo: Welcome Michael Jackson and thank you for joining me in this wine interview.
Michael:  It is a pleasure, thank  you for calling out to me.  Momo, your rendition of "Blame it on the Boogie" caught my attention and I am so happy to share my wine habits with you and my lovely fans.
Momo:  Most people do not know, but you were a wine aficionado.  Some might say you were a wine drinker "in the closet".
Michael:  Yes Momo, I loved wine, but I was careful on how much I drank and what pills the doctor had prescribed that day.  I remember my first glass of wine.  I was 5 years old and my father Joe, would carry a suitcase of these jugs wrapped in straw baskets while on tour.  I believe it was Chianti.  When I would feel anxious about going on stage, my father would pour me a glass of wine.
Momo:  Did you enjoy drinking at such a young age?
Michael:  I guess I did.  It sure was better than seeing my father angry.  It could have been "Dangerous" for me and my brothers.
Momo:   As you grew older, did you prefer a style of wine?
Michael:  I did, I was very fond of young wines.  I really enjoyed whites and reds, but what I was most a fan of were Rosés.  I loved Rosés that are young and fruity.  They are not red and they are not white.  I was so impressed that from a dark red grape one could make wine light and taste like a white.  I would sit outside at the Neverland Ranch and watch my family as I sipped on Rosé and ate KFC and enchiladas.
Momo:  Are there any wines that you felt were "BAD"?
Michael:  Oh yes, I remember one day my friend Magic Johnson brought a bottle of Sparkling wine from Australia.  The darn thing was black, sparkling wine is white!  He called it Sparkling Shiraz.  I told him to "Beat it"!  I think he liked it because it had a lot of "Jam".
Momo:  So it does matter if the wine is "Black or White"?
Michael:  Well not really.  It's just that the bubbles and dark ruby color got me all confused.  It had a sweet taste.  It really was not a "Thriller".  We shouldn't discriminate on color.  I love wine and I wish I could have turned more people on to it while I was alive.  One thing I will always cherish is when Paul McCartney said to me while drinking a bottle of Wrotham Clone Pinot Noir, "Michael don't be afraid of what people think about your wine choices.  Wine is great among friends. Don't Stop till you get enough".
Momo:  Great advice from a great person.  Before my spirit insect crawls away and I start to get too cold in my spirit place, do you have any last words for your fans?
Michael:  I really like a lot of wines.  "We are the world, so let's make better wines and let's start living"!  Thank you Momo, it was a pleasure to "Remember the Time" wine I could drink wine.