Vodka Blind Tasting, Guess Which Won?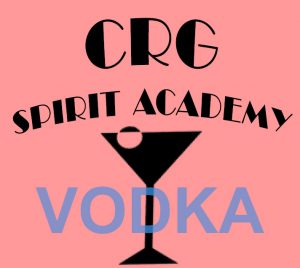 Over the next six weeks I am hosting spirit training for the employees at the Cohn  Restaurant Group, the CRG SPIRIT ACADEMY.  I love teaching, because each time I learn something new.  This past week we focused on Vodka. I discussed the difference between fermentation and distillation, how distillation began and why. And then gave a brief history of Vodka in Russia and it's eventual success in the USA. After they sat through 45 minutes of me blabbing, some of our Vodka suppliers stood up and gave a 3 minute talk on their brand and what makes it so unique. Following their presentation we tasted 11 vodkas blind. The purpose to learn to use their own judgement on determining which vodka was best rather than seeing a label and having it influence their decision.
To condition their palates, I had them take a quick taste of rectified spirit, Everclear. This was  to show what vodka is like before it gets watered down. They then smelled the heads from the still of a local vodka. Smelling the heads they were able to pick out the methanol, ethyl acetate and ethyl lactate and all the undesirable aromas one might find in cheap vodka.  We then tasted our well Vodka, Svedka to give them an idea of why we use it and why it is one of the best values out there. Then the blind tasting began.  They were asked to rate each vodka on a scale from 1 to 5 with 5 being the best.  While tasting we were looking for the following criteria:
Aromas:

fruit / herbal / floral
medicinal / ethanol

Taste:

Clean / Dirty
Dry / Slightly Sweet
Smooth / Aggressive
Gentle / Powerful
Oily / Grainy / Soapy
Rich / Thin
Soft / Sharp / Burning

Finish:

short / medium / long
tip of tongue / mid palate / back palate
The best vodkas should have aromas of fruit, herbs or flowers or none at all, with low ethanol.  They should taste clean, dry (no glycerin), smooth, gentle, rich but not viscous, soft and round hitting all parts of the tongue with a long clean finish.
We tasted Tito's, Ketel One, Absolut, Grey Goose, Hangar One, Belvedere, Chopin, Ciroc, Fugu, Tru and Absolut Elyx. All different price ranges. Some are made of grains, wheat, grape, potato, rye, corn and even a little pomegranate.  After tasting through each vodka and before revealing the names, I called out the number of each vodka in the order we tasted.  If they gave it a score of 4 or 5 they were asked to raise their hand. I tallied the numbers of all the vodkas scoring a 4 or 5, the results were pretty interesting.
The results out of 11 Vodkas tasted by 50 people:
Hangar One had 25 votes
Absolut 12  votes
Belvedere 11 votes
Ciroc 9 votes
Tru & Chopin 7 votes
Grey Goose 5 votes
Ketel One, Fugu and Absolut Elyx tied with 3 votes
Tito's 2 votes
At least they all received a score of 4 or 5 from someone.