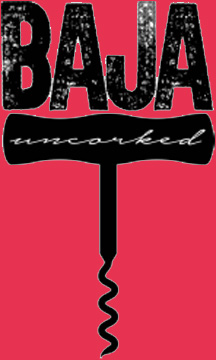 The first Baja Uncorked went down last week.  Baja what?  Baja Uncorked is the first buyers trip to the Guadalupe Valley put on by La Mision Associates and La Competencia, two distributors of wine from the Guadalupe Valley.  Wineries of Baja invited wine writers, retail shop owners and sommeliers on a three-day journey exploring the wines of the valley.  They were treated to three packed days of seminars, winemaker greet and meets, tastings, winery tours and extraordinary meals.  The wineries presented their valley to a small group of wine professionals in hopes that people will have a better understanding of Baja wines. Today I'd like to fill you with intrigue and shed some of the mystic of Baja  wines.
HISTORY
To really understand Baja, we have to go back and see how it all began.  The first vines in the Americas came by way of Spanish conquistadors in the early 1500's.  Once their supply of wine ran out, they turned to planting grapes in the Parras Valley in the state of Coahuila in central Mexico.  The first winery was established in 1597 by Lorenzo Garcia called Casa Madero.  The main grape planted in those days was a red grape known today as the Mission grape.  It is said to be the same grape as Listan Negro in Spain, also known as Criolla and Pais in other areas of South America.  This grape made light bodied wines intended for brandy production. Just as Mexico began to produce its own wines, the Spanish crown put an end to it.  The Spanish saw their wine trade suffering, and outlawed Mexico from producing wine.
For many years, the production of wine in Mexico was limited to the missionaries wine for sacramental use.  Two Jesuit "padres", Juan Uguarte and Junipero Serra made their way into Baja and established the first mission in 1767, in Los Cabos.  These were the first grapes planted in California.  Junipero Serra was tasked to move north and build missions in Alta California while Juan Uguarte built missions in Baja California.
It was not until the 1880's that Baja built its first commercial winery, Santo Tomas in the Santo Tomas Valley, 30 minutes south of Ensenada. The first European grapes to come into Baja were Grenache and Carignan.  They came to Mexico by way of the Spanish.  During the turn of the century they were the work horses for Baja and Alta California.  It was not until the 1930-40's when we saw Italian varieties make their way into the valley.  The man responsible was Camilo Magoni, who worked at L.A. Cetto for 50 years.  He was an Italian immigrant from Northern Italy.  Over many years he planted many Italian varieties such as Nebbiolo, Barbera, Dolcetto, Sangiovese and Aglianico.  The challenge he faced was Mexico's warmer climate and lack of water. It was a very different climate from the mountainous cool region of Piedmont.  Today some of the best single varieties come from these Italian varieties brought by Magoni.
In the 1950-60's winemakers started to look for fruitier, softer wines that could be enjoyed with pizza and tacos.  They turned to California nurseries and began to plant cuttings of Cabernet Sauvignon, Merlot and Cabernet Franc. These Bordeaux blends made more sense in the market place. People had just heard about  the growth in California in the 1970's.  Their Cabernets and Chardonnays were winning competitions in France, the Mexican winemakers decide to follow in their northern neighbor's footsteps.  Back then there were just a handful of wineries such as Santo Tomas, L.A.Cetto and Cavas Valmar.  Cavas Valmar was started in 1983 by Fernando Martain.  He worked at Santo Tomas from 1978-84 and worked with the famous André Tchelistcheff.  Fernando has since been a great inspiration and significant part of the Baja wine movement.
His friend Hugo Acosta came on the scene in 1988, he too worked at Santo Tomas.  Hugo Acosta studied at the School of Agronomy in Montpelier France and the Agricultural University of Turin.  He returned to the valley and began teaching people how to make wine.  There was plenty of fruit in the valley, but no one outside the major wineries knew what to do with it.  Hugo started "La Escuelita", a wine making school for the people in the valley.  He has inspired many of the wineries in the valley and has been a crucial part of the valley's success. Today he is regarded as the godfather of the Guadalupe Valley.  His brother, Alejandro has been an instrumental part as well.  Alejandro is an architect and has built many of the hotels and wineries that dot the valley.  His creative designs give the valley a special character you can find nowhere else.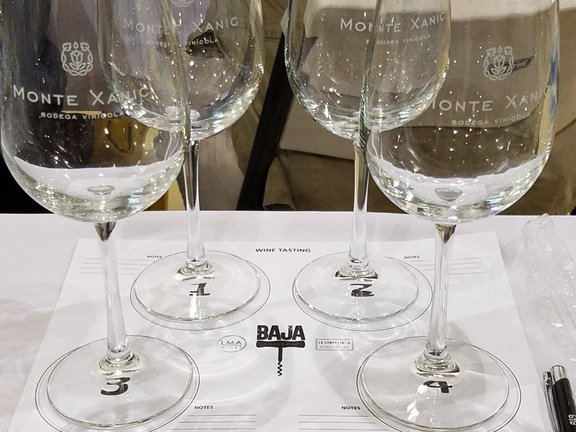 THE LAY OF THE LAND
The Guadalupe is about 1 1/2 hours south of Tijuana and 20 km east of Ensenada.  It was first settled by Russian colonies. In 1834 missions were built, however; the natives of the valley destroyed the missions and kicked out the missionaries. Today the valley is divided into 3 sections.  The first area is called San Antonio de las Minas and you come across it as soon as you enter the valley driving in from Ensenada.  If you continue on the Highway 3 eastward, you will reach Francisco Zarcos.  To the north is an area called Porvenir.  The wines of Baja California are not all grown in the Guadalupe Valley. There are many more vineyards outside the valley.  40 km to the east on the other side of the mountains is Valle de Ojos Negros.  Ojos Negros is a newer region where we are seeing much experimentation such as plantings of Pinot Noir.  20 km to the south of Ensenada is a small valley, the Uruapan Valley. 40 km south of Ensendada is the Santo Tomas Valley, the first area to plant grapes for wine production.  60 km further south is Valle de San Vicente where many of the grapes are harvested.
The Guadalupe valley is unique in that the soils are granite base with loamy sandy top soil.  Soils are great for drainage and repelling pests. The Valle is surrounded by mountains, blocking off the marine weather and allowing cool breezes to cool the valley at night.  The change in elevations is excellent for planting varieties on valley floors and at higher elevations providing winemakers with different choices.  Today there are about 120 wineries in Baja, and that number is growing everyday.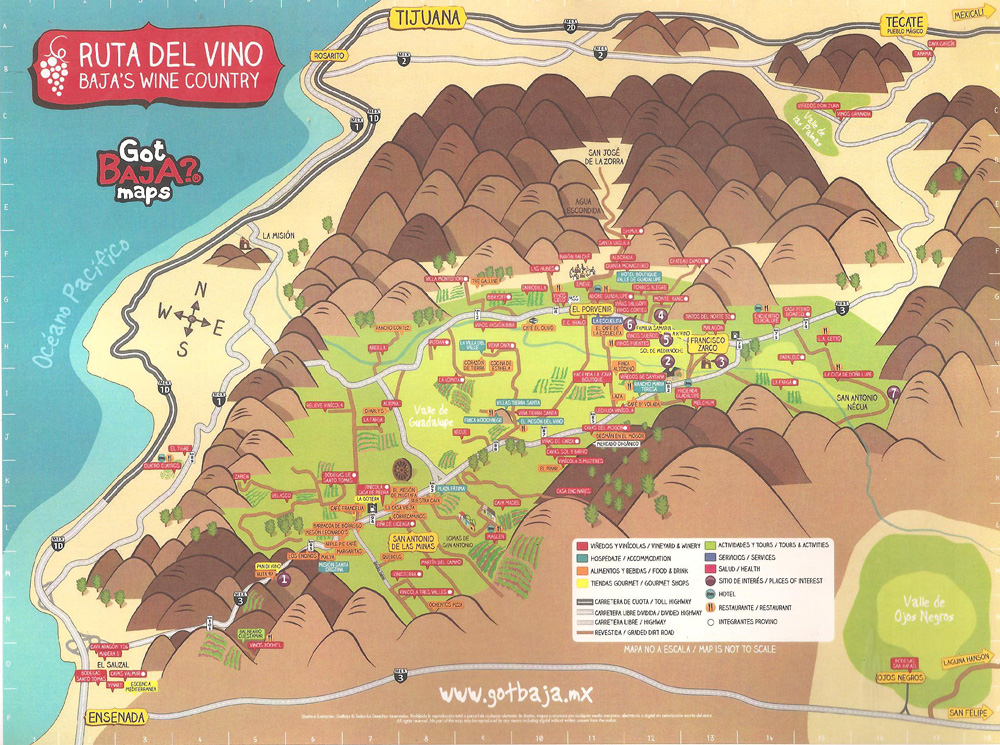 ALPHA & OMEGA
So why don't we see more of these wines in the USA?  The first thing we have to understand, is that although grapes have grown in Mexico longer than anywhere else in the America's, production of wine is fairly recent.  Baja California is still a very young region.  It was not until the 1980's when we saw an increase in production.  While California was winning awards in Europe, Baja was still trying to figure out what to grow and how.  The Alpha part of the equation is water. There is very little water in the valley.  Low amounts of water limits the amount of wines which can be produced.  Yields are low due to the inability to irrigate.  Lack of water hinders the building and expansion of wine making facilities.
The Omega part of the equation is marketing.  How do they market their wines in the USA if production is so low.  Lower yields means less production and higher prices.  Wineries have to be sustainable, therefore increase prices to cover overhead and production.  The Baja winemakers choose to make wines that are more intense, from lower yields, therefore require a higher price.  This is very difficult for the general consumer to understand.  No one wants to buy expensive wines from an unknown region.  Why should they, there are so many quality wines at lower prices from Argentina, Chile and California.  The Chileans used another model, they bombarded the market with high yields and inexpensive wines.  Today they struggle to get recognized as a premium wine region.  Baja winemakers have decided to approach it differently, and aim for quality versus high yields.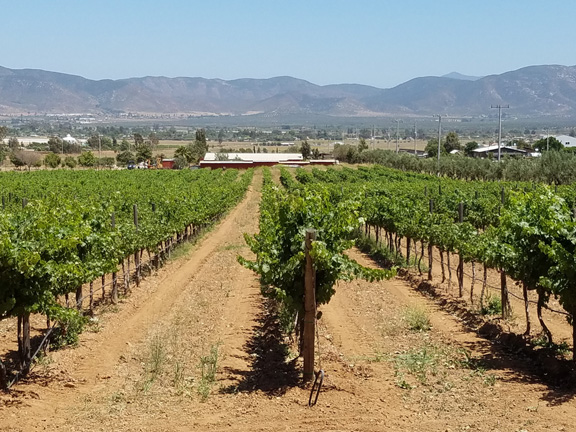 Now let's say that the Baja wines make a splash in the market place. Let's say that everyone falls in love with their intensity and flavor.  People start to seek them out and now Baja wineries cannot keep up with the demand. This can have two outcomes.  One, distributors become upset when they cannot fulfill orders to wholesalers and retailers, so they stop importing Mexican wines.  Or two, the wine collector, infatuated with hard to find wines,  will pay premium prices which increase the cost of wines for the public.  The wines become cult like in status.  Unfortunately, the more likely scenario is number one.  Baja wineries first need the importer and distributor to get the wines across the border, so the cult status would be a long ways down the road.
THE FUTURE
So what is the next step for Baja wines?  Remember, Baja is still very new.  They are sandwiched between veteran producers and consumers of California and South America.  At this time all they can do is grow and learn.  The new generation of winemakers are going outside of "la Escuelita" and learning from other great winemakers in other countries.  While studying abroad and working in other regions they bring back creative ideas on how to deal with their issues in Baja.  Baja already has many grape varieties planted.  Baja is diverse in elevation and soils.  This diversity along with their proximity to the ocean, allows them to plant and experiment with many grapes.  Today, Baja wines are known for their unique blends. In Baja, single varieties have a different expression and are atypical. Hence, allowing winemakers to create blends no one else can make. Sure, Australians can blend Cabernet Sauvignon with Shiraz, but they can't do what the Mexicans do.  They cannot get away with blending Cabernet, Syrah, Tempranillo and Nebbiolo, crazy new blends only seen in Mexico.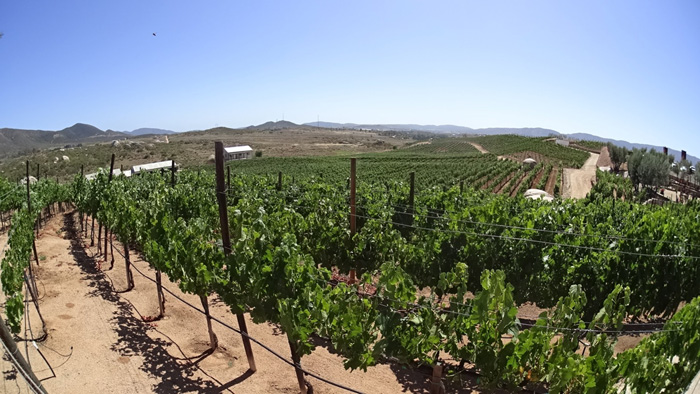 The future of Baja is based on wineries finding their niche and improving their wines.  What they have going for them is that they are not arrogant nor set in their ways.  Baja is one of the few regions which is open-minded and ready to try anything.  Baja is a great haven for bored winemakers of France, Italy and California.  They would have a field day exploring Baja's wild west of wine.
Distribution is the next issue to tackle.  Baja winemakers need to enter the market with affordable wines.  This is becoming more and more possible.  More plantings are occurring each year.  Winemakers are learning to use what they have and will hopefully begin to produce by the glass offerings.  They need to enter the market with $10-15 wines.  I would suggest they put more focus on whites and roses.  These are far cheaper to produce, they use less water and can generate a profit quicker than reds which need to age. If you are a consumer and you enjoy an affordable Baja Chardonnay, wouldn't you be inclined to buy a more expensive red from that producer?
People like Michelle Martain, daughter of Fernando Martain is an important part of this growth.  Her import company, La Mision Associates imports Baja wine into the US and is going on 5 years.  She goes door to door, winery to winery trying to make this work.  She was raised in her father's winery and is determined to share her country's wines with the world. After much sacrifice, she has opened many doors for her wineries.  She is also very smart.  She knows she cannot do it herself and reached out to Tom Bracamontes of La Competencia Imports, a new Baja wine import company.
Tom's background was in the music industry, hip hop.  Tom, a "Gringo-Mexican" who does not speak Spanish made a name for himself at Tommy Boy Records.  Tom does not pretend to know it all. However, he understands people and how to approach situations with transparency and a no bull attitude.  This has earned him trust among wineries in Napa Valley and wine buyers in many states.  He represented Mi Sueno winery for many years and took a handful of Mexican-American owned Napa wineries under his wing helping to bring their wines into a competitive market.  He is a marketing all-star who today has opened 5 new markets for Michelle and the Baja Winemakers; California, Arizona, New Mexico, Texas and Chicago.  Together, Michelle and Tom will open the doors for these Baja wineries and our palates to new intriguing wines.
I suspect that one day when our children are drinking a glass of Baja Pinot Noir in Paris, they will be telling this history of Baja wines. They will mention Father Juan Uguarte planting grapes, Santo Tomas producing wines, Camilo Magoni expanding the horizons, Fernando Martain's influence, Hugo Acosta's inspiration and the risk and hard work of Michelle Martain and Tom Bracamontes.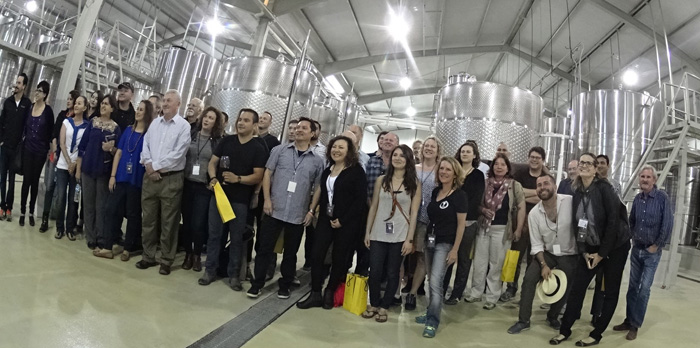 SOME WINE
While spending those few days in the valley, I decided to make a wine for my restaurants.  My intention was to make a red blend which could be enjoyed by itself, but better with carne asada tacos.  I worked closely with Laura Zamora, winemaker of Santo Tomas, the oldest winery in Mexico. Tempranillo was my backbone.  The Tempranillo was aged for 6 months in American oak and provides the tannin and structure.  I then tasted several samples of Grenache, Carignan, Syrah, Barbera and other grape varieties.  I landed on adding an un-oaked Syrah.  I am looking for fruity, juicy freshness and the Syrah gave it just that plus body.  Something was lacking, so I turned to one of the grapes that I think grows best in the valley, Barbera.  The Barbera brought the wine together with acidity and red fruit.
The name of the wine is Costa Tierra, meaning seacoast and land.  The reason for this is to unite California and Baja California.  For centuries we have shared the same sea-coast, the same land and the same people. When it comes to food and wine the border is a fictitious border.  I want to tear down the wall and unite the two regions.  We may speak different languages and celebrate different holidays, but we both share in the rewards of a thriving epicurean future.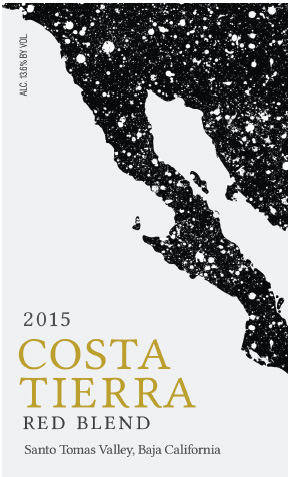 The wine will be available at Coasterra and other Cohn Restaurants.