Another summer is here and we at the Cohn Restaurant Group will be tripping on acid all summer long.  Come on, get real! We are not Deadheads.  I am not talking about Ken Kesey and Tom Wolf'e's Acid Bus.  I am talking about Riesling!  Yes, that delicious grape that makes my mouth-water.  Riesling has so much acid that it makes me feel nothing but love and peace.  After a glass of Riesling, everything is all right.  The sky lights up, the stars broaden and spicy food becomes bearable.  All summer long, Island Prime, 333 Pacific, Sea 180 Coastal Tavern, 100 Wines and Vintana will be serving at least 3 Rieslings by the glass.  Each restaurant will have a special day devoted to Riesling.  If you are one of those people who thinks Riesling is just a sweet grape, come on and jump on our bus and we will open the doors of perception.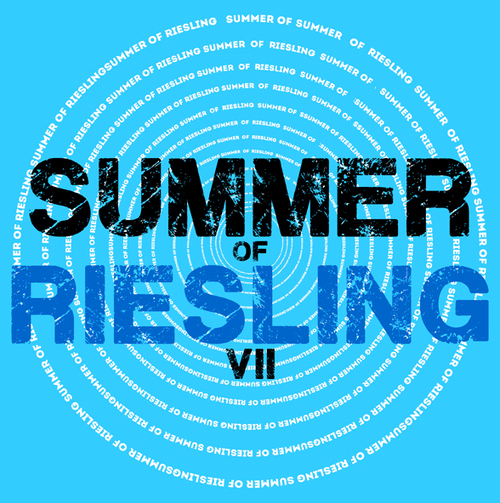 Riesling is probably the most misunderstood grape by the public, yet the most revered grape by professionals.  To really see the magic of Riesling, you need to drink German Riesling.  To get a high beyond hallucinations, drink dry German Riesling.  You cannot explain it, it cannot be put into words.  Sure, I can write…"mouthwatering, intense concentration, with a hint of sweet honeyed fruits", but you will never fully understand it if you don't inhale.  Yeah, this summer inhale Riesling!  Snort Riesling! Eat Riesling!  There is not a better time of the year to indulge.  Forget the summer of '69, they had it all wrong.  They will be making movies about the summer of '14.  It is the summer that Riesling takes over America.
During the world cup, put your beer to the side and try Dr. Herman Erdener Treppchen Kabinett instead.  While enjoying barbecue during the Fourth of July, try Hans Lang Charta from the Rheingau.  While the kids are at summer camp and you get a few hours to yourself, explore Huber Austrian Riesling.  When you get back to your towel after a couple of hours of surfing, secretly pop open a bottle of Dr. Konstantian Finger Lakes Riesling.  When invited to the many wedding you will attend in August, bring your Barth Sekt and pour it for the toast.  This summer, there is a time and place for Riesling, ALL SUMMER LONG!
Last year I was enamored with Riesling that I wrote her a love letter.  If you missed it, here it is again.  Read it, and drink a glass of Riesling.  So let's get on the Riesling Bus this summer and take the Electric Riesling Acid Test.  I want to see everyone tripping on acid this summer.